If you are a fan of soccer (football), June has been an exciting month. Millions of people have been watching the 2019 Women's World Cup in France, setting a record number for viewers. At least three of those spectators are watching from space.
Onboard the International Space Station, the astronauts have been able to watch from Node 2 as the 24 teams compete for the coveted international championship. Actually, ISS astronauts have 50 computers around the Space Station that can stream the tournament while they continue to work.
Or they can just look out the window.
It's not the best seat in the house, as they are orbiting 250 miles (400 kilometers) above Earth's surface. They are also moving at 17,500 miles per hour, so they only get about 5 minutes within sight of France.
The Landsat 8 satellite caught a closer look at the action on June 29. The image below shows the Parc Olympique Lyonnais in Décines-Charpieu, France. The stadium fits almost 60,000 people and will host the semifinals and final game.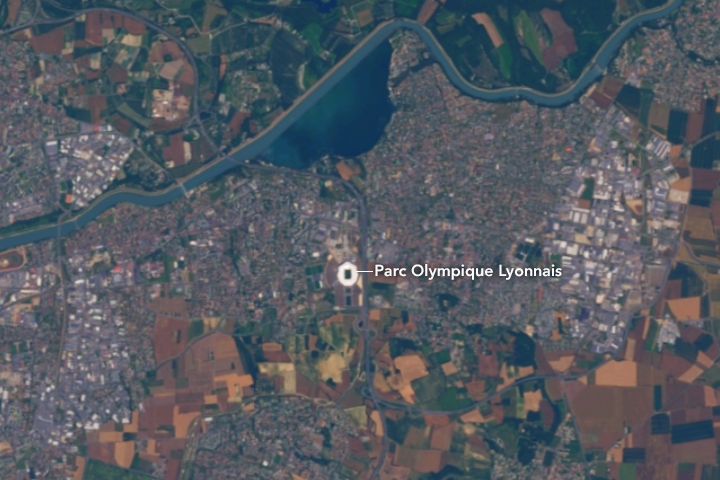 At the start of July 2, there were four teams still competing for the Cup: Sweden, the Netherlands, England, and the United States. We looked back into our archives to find images of each of these countries. Can you guess which satellite image below belongs to which country?