"Not bad for a shoebox."
This quip, uttered by an engineer at NASA's Wallops Island Near Earth Network (NEN) receiving station on March 22, 2019, is something NASA oceanographer Gene Carl Feldman will never forget.
The comment came in response to the successful downlink and processing of the first image from the HawkEye imager aboard the University of North Carolina-Wilmington's SeaHawk CubeSat, currently in low-Earth orbit approximately 575 kilometers above the surface.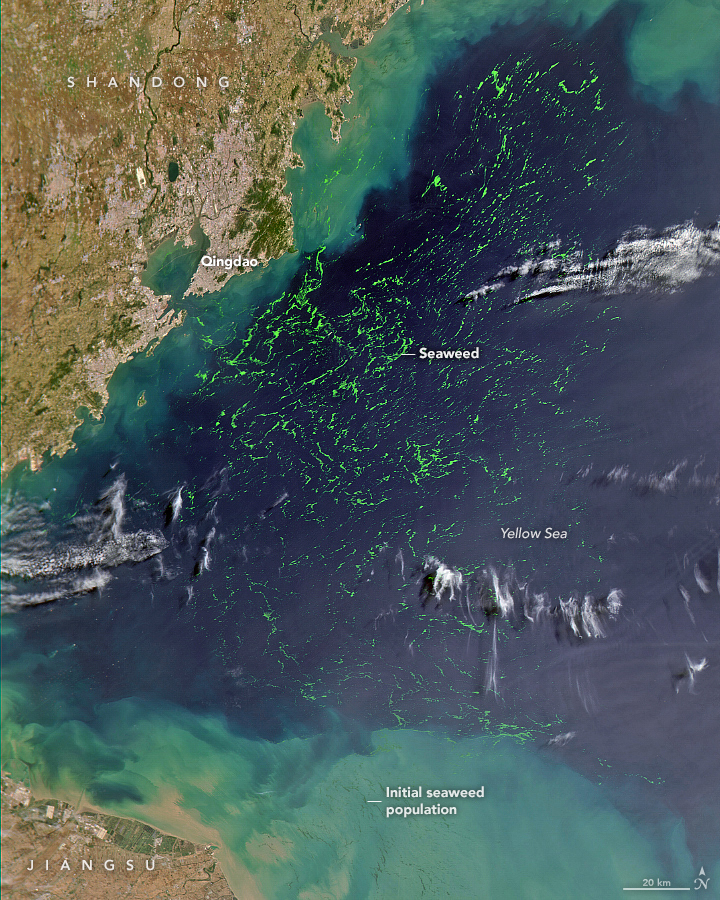 The goal of the SeaHawk mission was to prove a concept: that it is possible to collect scientifically credible ocean color data comparable to that of previous ocean color satellite missions from a 3U (or unit) CubeSat, a small, cube-shaped satellite (also known as a nanosatellite) measuring just 10-centimeters x 10-centimeters x 30-centimeters. The first successful download of an image from HawkEye proved it was. 
"The mission could have ended at that moment, and we could have declared 100 percent success," said Feldman, who specializes in ocean color remote sensing. "This was the first X-band downlink from a CubeSat that NASA had ever done. The data came down, it was processed flawlessly through the system — it was amazing! Everything worked. Here you have this 11-meter dish collecting data from something you can hold in one hand."
The mission could have ended at that time, but, of course, it didn't. Although pursued as a proof-of-concept, Feldman admits he had bigger plans for SeaHawk from the start.
"I didn't think it would be worth NASA's investment to do a one-off, get one image, prove the concept, and go home," he said. "My goal from the beginning was to integrate this mission into the infrastructure that we have built over the past 25 years to support ocean color satellites, and to demonstrate that a CubeSat can be treated like a normal, credible scientific mission."
Click here to read more about the origins, development, and performance of SeaHawk and HawkEye.
Tags: CubeSat, Gene Feldman, HawkEye, NASA, ocean color, SeaHawk, UNC Wilmington