"Who'd have thought that five months away from the planet would make you feel closer to people," mused Canadian astronaut Chris Hadfield a few days before his return trip back to Earth. Along with two crew members, the commander of International Space Station Expedition 35 landed safely in Kazakhstan on May 13, 2013, via a Russian Soyuz space capsule.
What a tour it has been. After 2,336 orbits, 62 million miles traveled, Hadfield returns as a rock star of sorts. His recording of a cover of David Bowie's "Space Oddity" quickly went viral this week (6 million+ views and counting). But it's not just his skill with a guitar that has attracted attention. More than anything else, it has been Hadfield's mastery of the camera—and Twitter—that has catapulted him to fame.
Hadfield isn't the first astronaut to tweet from space. Mike Massimino did that in 2009. But the abundance and quality of Hadfield's tweets has set a new standard. He spent several hours per day taking photographs from the Cupola, and with the help of his son Evan (back on Earth) posted the best of them to his feed.
The photos they shared didn't seem to be raw. One of the Hadfields must have been tweaking the brightness and contrast of the images to make them pop. When paired with snappy, heartfelt captions, the photos proved irresistible. Hadfield's online followers skyrocketed from about 20,000 when he went into space to more than 900,000 when he returned.  Many of his images were retweeted thousands of times.
To celebrate the safe return of Expedition 35, I've posted fifteen of my favorites below. Thank you, Commander Hadfield, for the remarkable tour.  And welcome home.
To some this may look like a sunset. But it's a new dawn. pic.twitter.com/iVgyUihqEN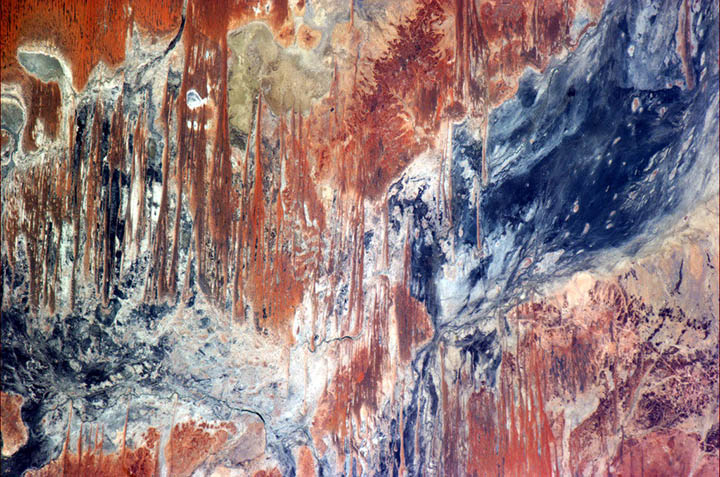 Australia. Jackson Pollock would have been even further inspired by seeing the Outback from orbit. pic.twitter.com/UHtp6lqp
  The Richat Structure. A giant gazing eye upon the Earth. pic.twitter.com/Uqv9JSh17b
When I look at thunderstorms from above, I see faces. What do you see in the clouds? pic.twitter.com/IxSu5XUqGQ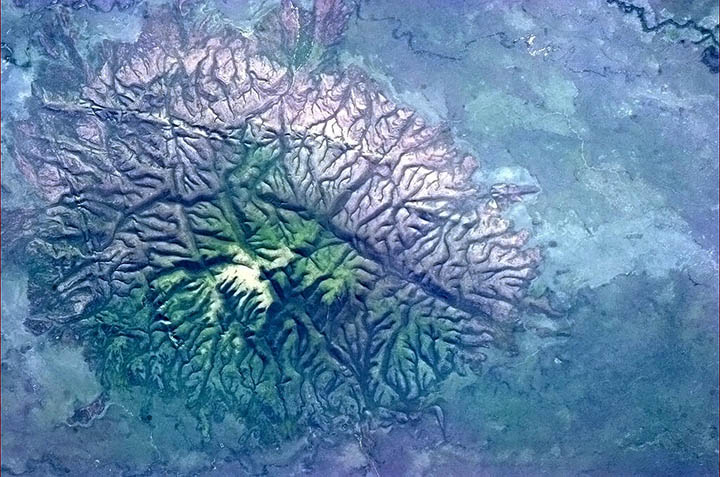 I have no idea what this Brazilian outcrop looks like on the ground, but from orbit, it's a brain. pic.twitter.com/QPRcdRGkov
Same land, different politics. The US – Mexican border, seen from space. pic.twitter.com/rsEnFX0enN
Spaceships glowing blue in the dawn as we leave Florida headed across the Atlantic. pic.twitter.com/GzEoCg2bb5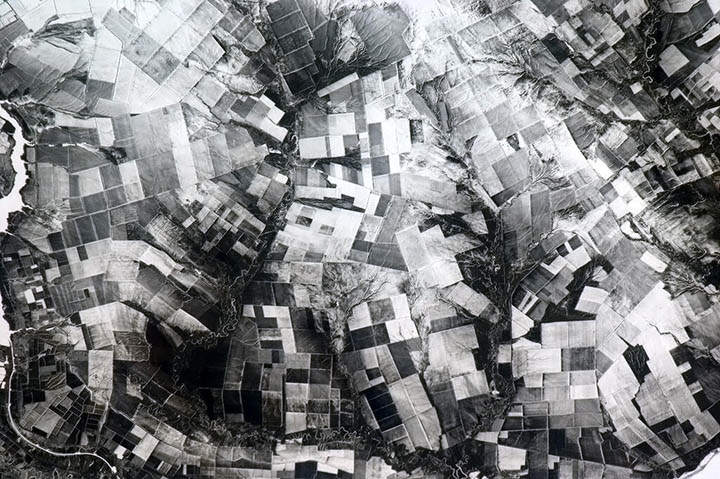 Crazed patchwork of farms in Central Asia, a monochromatic 3D hallucination in the snow. pic.twitter.com/PaKYxOn7fg
Morning jet traffic over San Francisco. pic.twitter.com/xgtLVjDD6G
Our Sun is immensely, unfathomably powerful. pic.twitter.com/j10CCpP6ya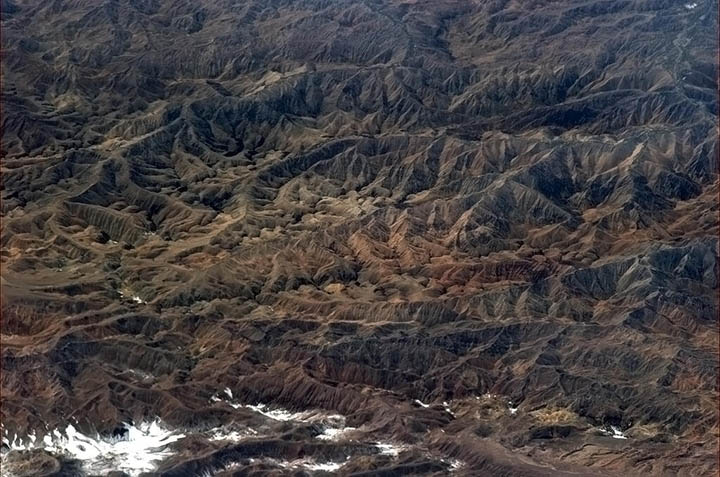 Warm brown textures of the Patagonian Andes. pic.twitter.com/GGKgurSQhk


Seven billion hearts, but I can see only one. #ValentineFromSpace pic.twitter.com/01Lvmkig
Dubai, the Palm Island like a trilobite in the night. pic.twitter.com/RxBHEnSzst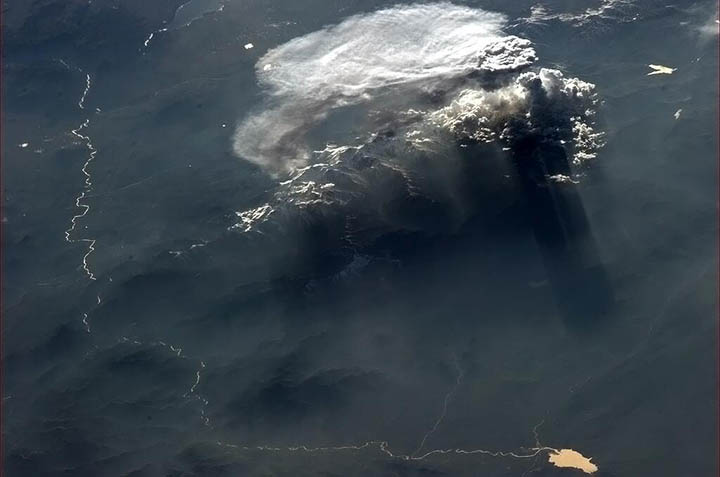 Shadow play of cloud and mountain at sunset. pic.twitter.com/PRggJS7ZOe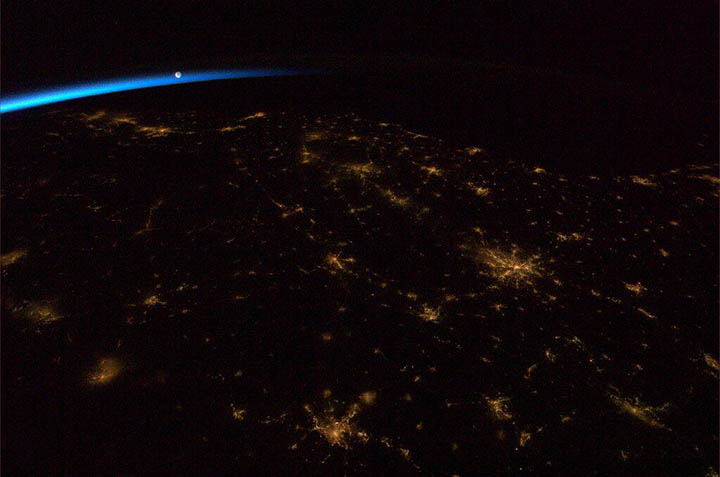 The Moon ushering in the dawn over the Southeastern United States. pic.twitter.com/i3ETfHP79m