We had fun with last month's "Where on Earth" mystery, so we thought we'd throw a new image out for your guessing pleasure.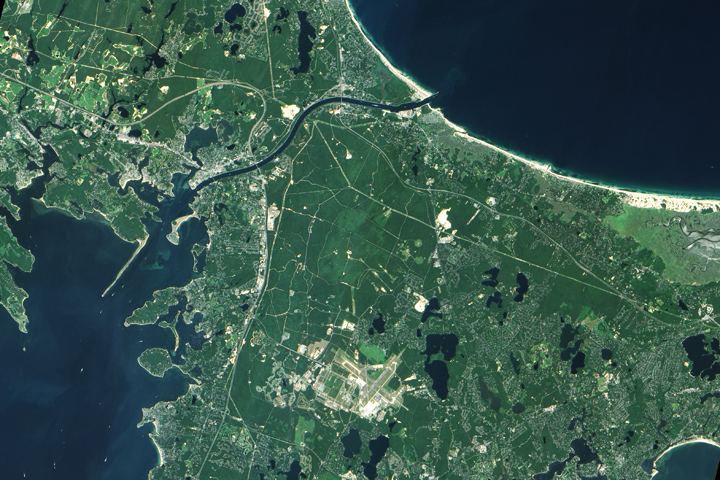 A few hints…
+ German U-boats sank a tug nearby in 1918…
+ The ponds in the image were formed by retreating glaciers…
+ The main waterway in the image is partly man-made…
+ Down the road, a famous stretch of parkland just celebrated its 50th anniversary…
We are a bit short on prizes — and federal laws keep us from offering much beyond our admiration. But after all, success is its own reward.
PS (added at 1:30 p.m.) — Well, clearly that was too easy. So let me make it harder – can you find my house in there? Aha!  
ANSWER (added August 23, 2011) = the Cape Cod Canal