August 13th, 2019 by Andy Hynous, Mission Operations Manager, NASA Balloon Program Office
Did you know that NASA has a balloon program? At NASA, we not only launch balloons, we launch balloons that can carry almost 8,000 pounds to over 120,000 feet. That's like taking two Ford Mustangs, fully loaded, and flying three times higher than a Boeing 777. When our balloons fly, they carry world class telescopes, cosmic ray detectors, and Earth science instruments. Many of NASA's most successful satellites actually started out as balloon missions. I am always amazed when I realize how capable these platforms are.
The NASA balloon program conducts launches from the four corners of the world. Right now I'm in Ft. Sumner, New Mexico, the Land of Enchantment, where we're gearing up for another campaign. Next, we'll be taking flight over Antarctica. We also fly regularly from Wanaka, New Zealand and Esrange, Sweden. Keep checking back here for more updates! I'm going to put updates on our science missions, updates on life in the field, and more information on how we conduct our launches!
Until next time, I've attached a picture from last year's Ft. Sumner Campaign, taken by yours truly, to help give a sense of scale for our balloons.
July 29th, 2019 by Rebecca Scholten/Vrije Universiteit Amsterdam
2019 is bound to become one of the largest fire years on record in the Arctic Circle, and especially in Siberia. How much carbon these fires release remains a challenging question. Very little ground data on fire emissions is available for Siberia and estimations are difficult since the main part of the emissions originates from organic soils, which is harder to retrieve from satellite imagery than emissions from aboveground biomass. Our research team from the Vrije Universiteit Amsterdam (the Netherlands), Woods Hole Research Center, Northern Arizona University (USA), Pyrenean Institute of Ecology (Spain), and the Siberian Branch of the Russian Academy of Sciences and Tomsk State University (Russia) are joining forces to better understand fire dynamics in Siberia.
After an adventurous three-hour drive, our field crew gathered with the local collaborators at Kajbasovo Research Station near Tomsk, in Russia. We aimed at finding old pine trees in burned and unburned sites, which we then core with tree borers to build tree-ring chronologies. Wildfires in this western part of the Siberian boreal forest usually don't burn with high intensity allowing some resilient trees to survive multiple fire cycles. Thus, we aimed at using the chronologies to reconstruct the fire history of the area and to assess the response and recovery times of the ecosystem after fire events and other disturbances.
Little did we know that we would ourselves witness the severity of this year's fire season. Except for the first day, we did not see a clear sky. From then on, the sun would only appear as a bright orange or blood red ball behind lots of smoke originating from wildfires in the Krasnoyarsk region hundreds of kilometers away. One good thing about this is that it dampened the heat, since we were already quite warmly dressed in our tick- and mosquito-proof clothing.
Mosquitoes and heat, however, were only small obstacles, as we set out with our borers to find trees older than 100 years. We really wanted trees from that age so that we can build sufficiently long chronologies. Even at the most remote places we were surprised to often see signs of human activity such as past logging, resin extraction or littering. One day we even saved a duckling out of a fisher net set up a good 4 hours bumpy drive away from the next village. Or sometimes we would simply not find old trees because of natural disturbances or growth restrictions. Eventually, we did manage to sample 12 sites with old trees with different fire severities and hydrologic characteristics. These will now be analysed further in the lab to extract and crossdate the tree rings.
Being in the field and having only very little time to sample can be an intense working experience, but there were many special little moments too. Our driver overcame every obstacle on the way to bring us to very remote places, and our cook took great care of us with plenty of delicious borscht, buckwheat and blinis (type of pancakes) and provided large amounts of water and kompot (sweet fruit beverage). And our evenings were spent at camp fires diving into local culture and connecting the people.
After ten exciting days in Tomsk we are now resting and recovering in Yakutsk for the weekend. We are using the time for some team building activities, and we are enjoying some solid hours of sleep. We went shopping for supplies for the second part of our field campaign, which will lead us to even more remote areas around the little villages of Ert and Batamay in the next four weeks. There, we will visit recently burned forests and measure the carbon losses due to fire events. In addition, we will take more tree chronologies to estimate the stand age, and count seedlings to see how forests recover after fires of different severities.
This field campaign is part of the 'Fires pushing trees North' project funded by the Netherlands Organisation for Scientific Research (NWO) and affiliated with NASA ABoVE. The Tomsk part of the campaign was funded by INTERACT.
This blog post was written by Rebecca Scholten, PhD student at Vrije Universiteit Amsterdam, researching arctic-boreal fire dynamics.
July 10th, 2019 by Sara Miller
I have been working with a project focused on drought in Kenya for months using NASA satellite data and was excited to get a ground-based perspective of the country and meet fellow Earth Scientists in Nairobi, Kenya. My colleague Eric Anderson and I attended a week long course on the Quality Index Insurance Certification (also known as QUIIC), which provides methods to evaluate the quality of satellite-based indices for use in agriculture/pastoralist insurance.
I've been working with SERVIR since November 2018 to support the development of a lower-latency vegetation index, inspired by Kenya Livestock Insurance Program needs. A lower-latency product can enable programs like these to provide relief sooner, potentially before total losses. The Normalized Difference Vegetation Index (NDVI) is currently used in this insurance program and provides a satellite-based measure of vegetation health, which can show how much forage is available for livestock consumption. When conditions are bad, the program is intended to help people through the season without experiencing devastating losses.
Indices, such as vegetation health, can be monitored using satellites and provide a low cost way to detect things like drought, especially where field data is scarce and pastoralists may otherwise be uninsurable under traditional contracts. Index insurance programs are meant to promote farmer and pastoralist resilience, but if they are designed poorly they can actually leave people worse off. For example, if conditions are bad one year but the index fails to trigger payouts, farmers would be worse off had they purchased insurance and not received a payout. The information-rich course, led by economics experts from UC Davis (Michael Carter and Elinor Belami), helped us understand a different side of applying remote sensing to real world problems. We learned about the economics of insurance and evaluated the quality of using different indices compared to traditional insurance for a focus region.
It was a great experience to be able to see a different culture and meet so many people from different backgrounds. Our next mission is to bring what we learned in the course back to the SERVIR hubs and explore ways to apply it. Using methods to measure quality of an insurance index we can decide if index based insurance is appropriate for different regions.
December 19th, 2018 by Christopher Hiemstra and Ludovic Brucker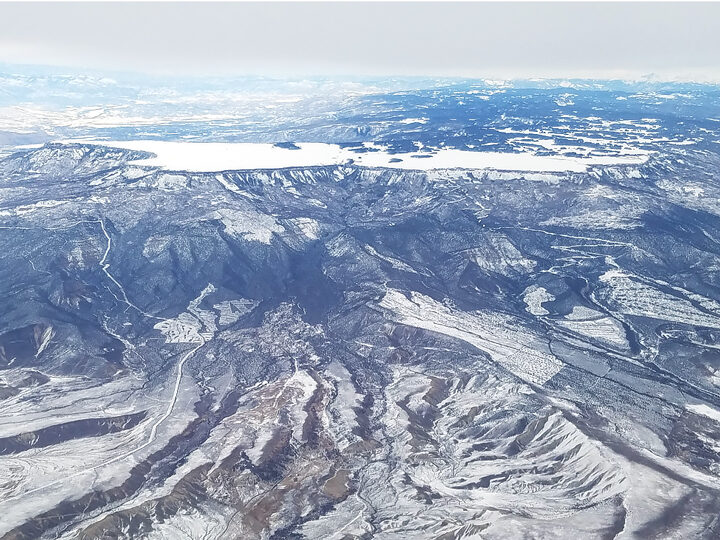 Ground validation measurements are an important part of working with remote sensing instruments like SWESARR. Snow is dynamic and changes occur as soon as it settles to Earth's surface. In a dry, windy place like Colorado's Grand Mesa, snow can move around, be packed into drifts, get intercepted in canopy, sublimate back into the atmosphere, and metamorphose into depth hoar as winter progresses.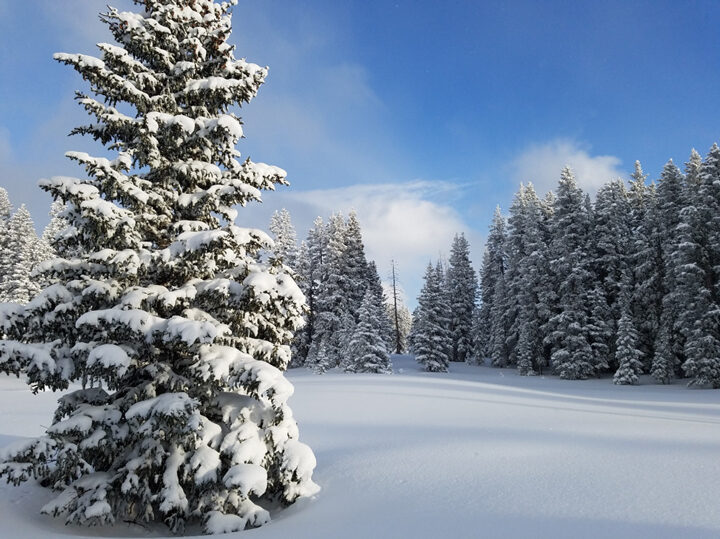 Ludo Brucker (NASA GSFC / Universities Space Research Association) and Chris Hiemstra (Cold Regions Research and Engineering Laboratory) were on Grand Mesa preparing for NASA SnowEx 2019. During the latter half of November 2018, Grand Mesa was blanketed in 40-70 cm (about 15-27 inches) of new snow from a series of storms. Fortunately, a short break in the weather with clear skies was forecast for the last SWESARR engineering flight. Optimistic plans to take early season measurements on Grand Mesa materialized.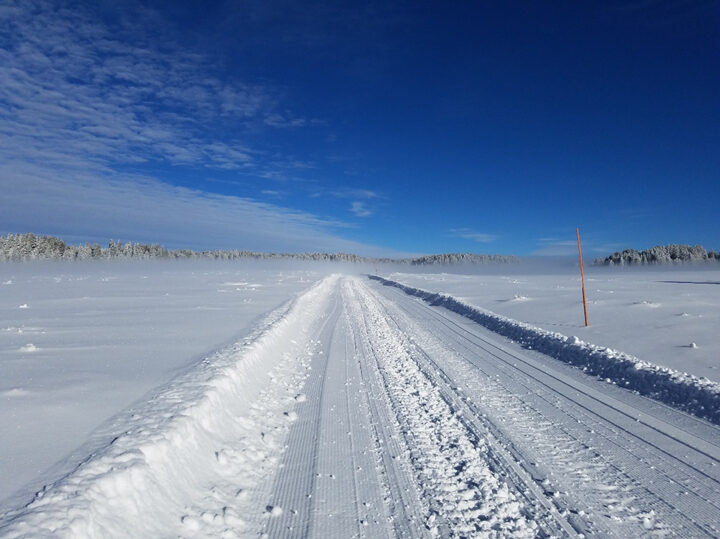 The only problem was that the flight lines were well out into the west end of Grand Mesa and the early season snow was new and deep. Chances of getting stuck on the way out there were high, especially as the route went uphill from Grand Mesa Lodge perched on the south side of Crag Crest. Fortunately, Grand Mesa Lodge owner Mike Renner grooms Grand Mesa snowmobile trails throughout the winter season and he groomed a route out to the west side of the Mesa the previous evening. On the morning of December 4, Ludo and Chris rode 11 miles to the west end of the Mesa.



Just as they arrived in the blazing sun, the drone of the Twin Otter carrying SWESARR and flying one of the lines could be heard. They cleaned out the radar reflectors, then set about collecting snow data. The corner reflectors are used to assess the airborne radar observations.



In all, five snow pits were performed and over 1500 snow depths were measured at various points along several pre-determined flight lines.



After a week of snowfall, welcome clear and calm conditions resulted in an outstanding day collecting ground-truth data useful for assessing instruments and algorithms for the early-season snowpack.


April 4th, 2018 by Kristina Mojica
Never Boring
"Wow, what an exciting life you lead" is a seemingly cliché response I get when the topic of what I do for a living comes up in casual conversation with strangers.  I know for a fact (from having to clarify enough times, as I'm sure everyone aboard has also) that those people envision a cruise departing from Puerto Rico to entail some sort of warm, tropical, Steve Zissou-esque adventure, a life of freedom upon the open ocean, studying the dolphins that happen to swim by, sipping cocktails after work, visiting exotic countries, basically anything just short of playing shuffleboard up on the lido deck, because, you know, it is a job after all.  If you've been following this blog, you've already gotten a hearty sense that those kind of Instagrammable moments, drinking coffee and watching the sunrise, is punctuated by the other 23 hours and 55 minutes a day of exhausting, dedicated work to the science mission.
The other morning I found myself chatting in the lab with Ben and Kay, wondering what to write about.  A prompt of "what do you do all day?" led to explaining there is really one goal I am setting myself out to achieve on any given day, week, or cruise.  And I'm still waiting, nearly 10 years later, to really achieve it.  The one goal I thought I almost had within my grasp on a few occasions, but the sea and the universe undoubtedly found a way to thwart in some way or another.  Boredom.  What?  Who has that goal?  Who wants to have a boring job?  What's wrong with this girl, is she crazy?  But to me, it means nothing is broken that I have to figure out a way to fix in the middle of the ocean.  It means a full night's sleep with no unexpected wake up calls.  It means I don't have to hang on for dear life to avoid getting tossed out of the shower in the morning.  It means I know what I am going to work on that day and have no reason it won't be done by the end of the day.  In the last week alone, I've woken up each morning thinking I'm in for just another day with my favorite NAAMES crew.  And then while recovering the optics instruments I end up wetter than when I stepped out of the shower a few hours before.  And then there's been a shift so we decide to drop what we're doing and take off for the next station.  And then a false alarm goes off in the fire system.  And then there's a major equipment failure that leaves us drumming up every ounce of creativity on how we are going to accomplish the rest of the scientific mission.  And then 50 knot winds kick up, throwing everything on the ship, literally and figuratively, for a loop.  Are you beginning to see where I'm coming from when I say I could really stand to have a boring day once in a while? (It's my ½ birthday today, maybe today will be my lucky day? Hi Mom! Hi Dad! Happy Anniversary! I digress…).
As much as I kid about longing for an Office Space-like existence where my biggest worries are the TPS reports I might have to come in on Saturday to finish (I come in every Saturday, it's not optional) and a printer that perpetually displays "PC Load Letter" (I already have one onboard that says that), being present and contributing to some of the most inspired research around is a truly humbling experience that I can't believe I'm lucky enough to be afforded.  Even more than the research that might one day make the news (I confess, it is beyond sweet to be able to point to an article and say "I was there, I did that!), it is the everyday conversations and discoveries that pique my curiosity and un-bore-ify (I make up words, it's a hobby) my life at sea the most.  The people and the instrumentation that NAAMES brings together ensures a never-ending dose of the kind of excitement that I don't mind coming along in an atmosphere where you can't help but get caught up in it.  In the same past week I described above, the aerosol teams detected some of the cleanest air on earth, where of all things, I'm most amused by the fact that the air is too clean to have my hot coffee produce any steam when I walk outside.  During humdrum CTD cast #9 of this cruise, we profiled nearly 65 degree Fahrenheit water mixed down to a depth of 600m…in the North Atlantic…in winter.  I've literally seen thousands of CTD casts in my life, and I've seriously never seen anything like that.  And those 50+ knot winds we saw a couple times this week?  I'm from California where any deviation from sunny and 75 degrees makes headline news, so it's really in the lousiest of weather that I'm always the first person outside watching the show.
This -something new around every corner- is the nature of the sea-going business.  No one can possibly predict what the final week of NAAMES will bring to the Atlantis, the scientists, and the crew aboard.  No telling what papers might come out of the research or what new questions or projects will be spawned, or what "remember when" stories the crew will still be telling about NAAMES in the years to come, but I'm pretty sure no one will tell you coming out here to study the North Atlantic was boring.
Written by Catie Graver (SSSG Technician)