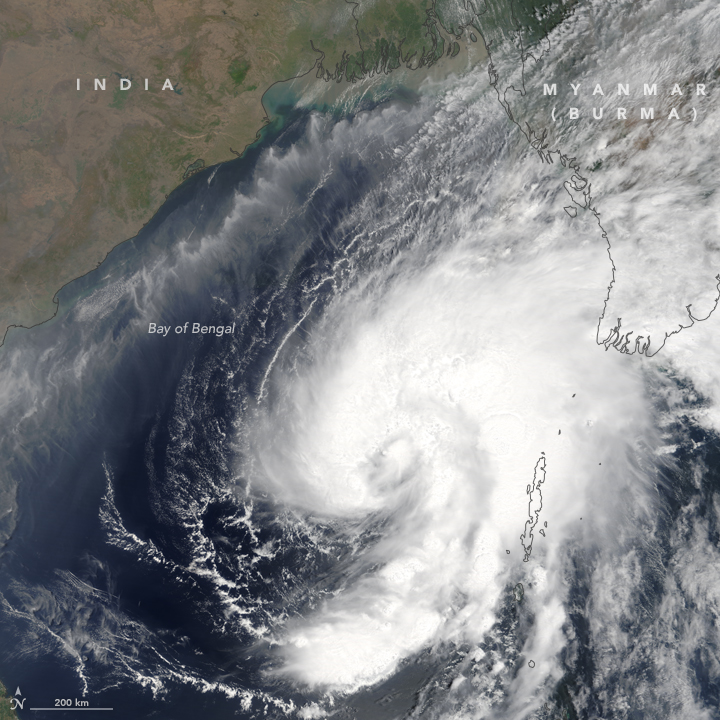 The Moderate Resolution Imaging Spectroradiometer (MODIS) on NASA's Terra satellite captured this natural-color image of tropical cyclone Maarutha as it churned above the Bay of Bengal on April 15, 2017, before passing over Myanmar (formerly Burma).
Maarutha moved toward land quickly on Sunday, without bringing significant storm surge, Al Jazeera reported. Ground photography shows downed power lines. News accounts warn of heavy rain and possible flash floods into Monday, April 17. It is the first named cyclone this year in the northern hemisphere.
NASA image by Jeff Schmaltz, LANCE/EOSDIS Rapid Response. Caption by Pola Lem.