This page contains archived content and is no longer being updated. At the time of publication, it represented the best available science.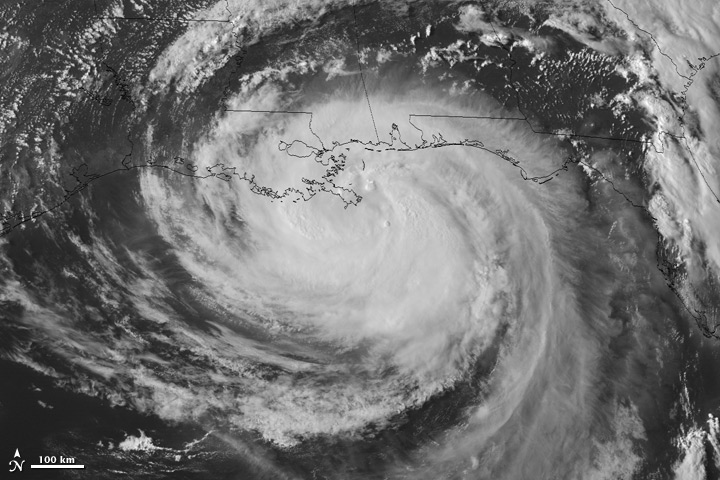 Hurricane Isaac moved towards New Orleans and the United States' Gulf Coast on August 28, 2012. This movie shows the movement of the hurricane from dawn to dusk. GOES-14—a geostationary weather satellite temporarily taken out of on-orbit storage—took one image every minute, compared to the standard of one image every 15 minutes. The "super rapid scan" images reveal the movement of clouds at different altitudes, and the rapid development of thunderstorms near the storm's core as evening approached.
The National Oceanographic and Atmospheric Administration (NOAA) normally operates a pair of Geostationary Operational Environmental Satellites—GOES-East and GOES-West—to monitor the nation's weather. Before becoming operational, GOES satellites are stored in space, which is safer and less expensive than preserving them on the ground. NOAA took GOES-14 out of storage in August of 2012 to evaluate applications of high-frequency imagery.
NASA animation using images from NOAA and the University of Wisconsin-Madison Cooperative Institute for Meteorological Satellite Studies. Caption by Robert Simmon.