This page contains archived content and is no longer being updated. At the time of publication, it represented the best available science.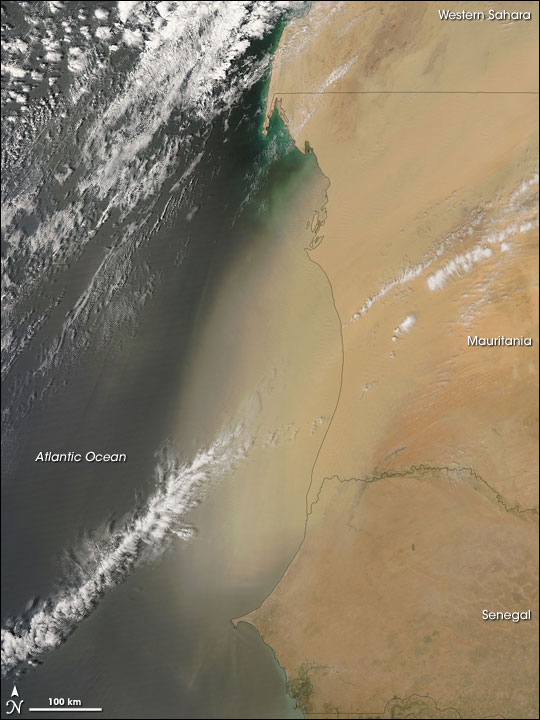 In late March 2008, Saharan dust blew off the west coast of Africa over the Atlantic Ocean. The Moderate Resolution Imaging Spectroradiometer (MODIS) on NASA's Aqua satellite took this picture of the blowing dust on March 28, 2008. In this image, the almost-opaque dust storm blows in a slightly counter-clockwise direction toward the southwest. Rather than appearing as a series of distinct plumes, this dust storm appears as one large plume hundreds of kilometers long.
This event continued dust storm activity in the Sahara desert. Just two days earlier, Saharan dust blew northward over the Mediterranean Sea.
NASA image courtesy Jeff Schmaltz, MODIS Rapid Response team. Caption by Michon Scott.