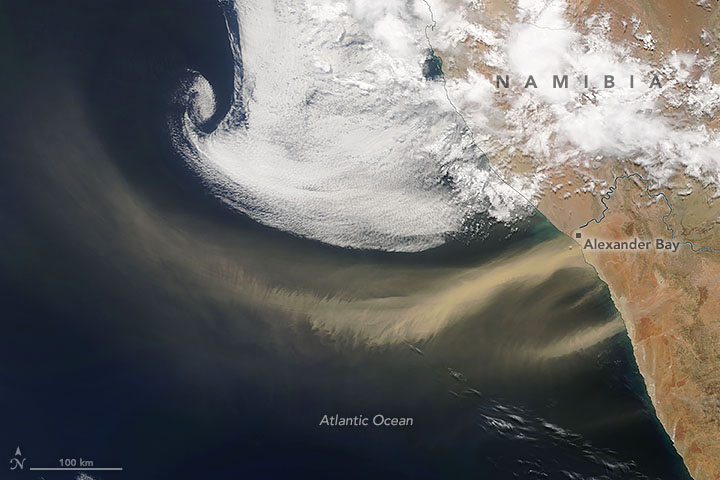 Skies turned temporarily red in Alexander Bay, South Africa, as a thick plume of dust blew through the town on October 21, 2018.
The Moderate Resolution Imaging Spectroradiometer (MODIS) on NASA's Terra satellite captured this natural-color image that morning as northeasterly winds swept through the region. Lengthy dust plumes were also stirred up in this area on October 20.
A low-pressure system situated off the south coast of Namibia fueled the winds, according to AfricaWeather meteorologist Alan Morrison.
NASA Earth Observatory image by Adam Voiland, using MODIS data from NASA EOSDIS/LANCE and GIBS/Worldview. Caption by Adam Voiland.