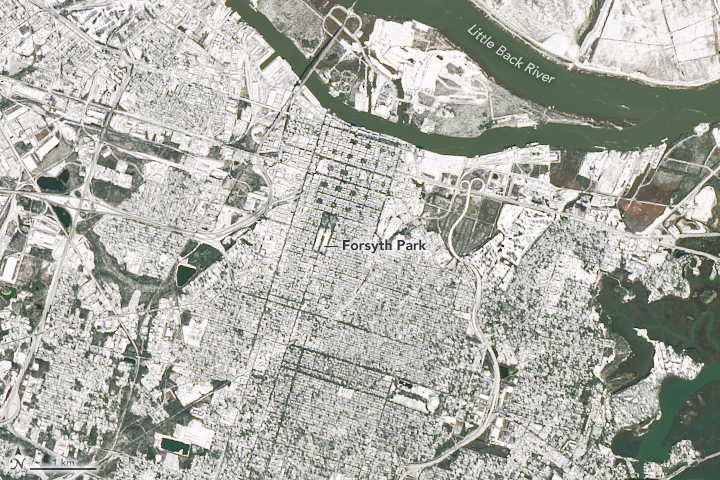 In a rare event, a powerful winter storm dropped snow in parts of the Southeastern U.S. in January 2018. The Operational Land Imager (OLI) on Landsat 8 captured an image of snow covering Savannah, Georgia, on January 4, 2018.
According to the National Weather Service, Savannah Hilton Head International Airport received 1.2 inches (3.0 centimeters) of snow, the 7th highest daily snowfall on record. That was the city's heaviest snowfall since 1982, when 3.2 inches (8.1 cm) fell.
The storm was preceded by a cold snap that froze city fountains throughout the Southeast, including the fountain in Savannah's Forsyth Park.
NASA Earth Observatory images by Joshua Stevens, using Landsat data from the U.S. Geological Survey. Caption by Adam Voiland.