Some features of this site are not compatible with your browser. Install Opera Mini to better experience this site.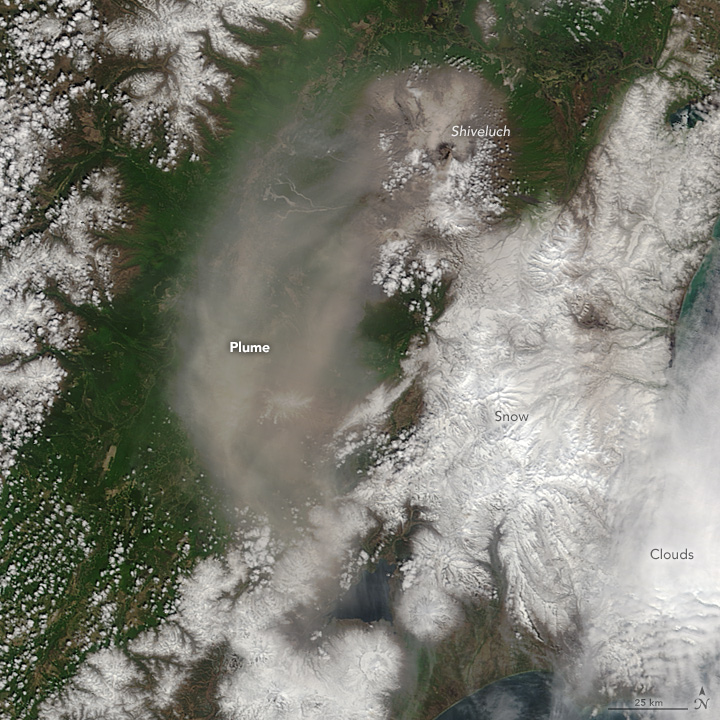 Ash and hot gas regularly burst from Shiveluch (also spelled Sheveluch), one of the most active volcanoes on Russia's Kamchatka Peninsula. On June 15, 2017, the Moderate Resolution Imaging Spectroradiometer (MODIS) on NASA's Terra satellite acquired this image of ash drifting southwest from the mountain. The ash cloud rose to roughly 4,500 to 5,000 meters in altitude, according to the Kamchatka Volcanic Eruption Response Team.
NASA image by Jeff Schmaltz, LANCE/EOSDIS Rapid Response. Caption by Adam Voiland.