This page contains archived content and is no longer being updated. At the time of publication, it represented the best available science.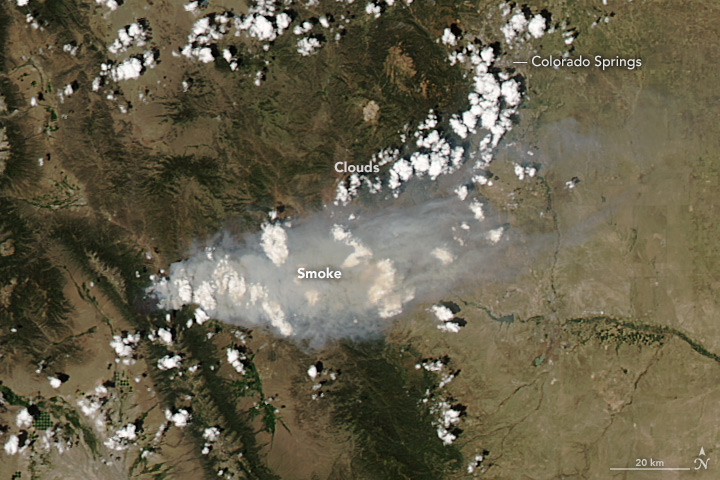 Colorado's Hayden Pass Fire doubled in size on July 11, 2016, according to local news sources. The blaze spanned more than 12,000 acres when NASA satellites flew overhead.
On July 12, 2016, the Moderate Resolution Imaging Spectroradiometer (MODIS) on NASA's Aqua satellite acquired this natural-color image of the smoke plume near Colorado Springs, Colorado.
The Hayden Pass fire has forced the evacuation of more than 100 homes since it began on July 8. Fire officials said they expect the fire to spread toward the town of Coaldale. Nearby roadways have been closed, but so far, no structures have been lost to the fire, Colorado news station KKTV reported.
NASA image by Jeff Schmaltz, LANCE/EOSDIS Rapid Response. Caption by Pola Lem.