This page contains archived content and is no longer being updated. At the time of publication, it represented the best available science.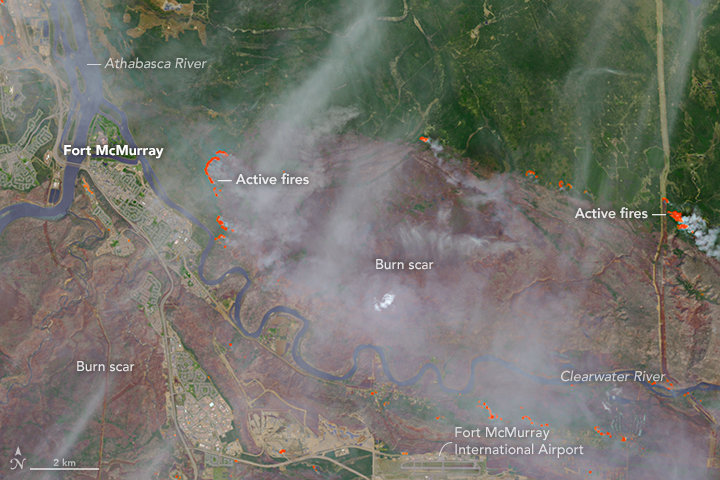 On May 5, 2016, the Operational Land Imager (OLI) on the Landsat 8 satellite acquired this false-color image of the wildfire that burned through Fort McMurray in Alberta, Canada. The image combines shortwave infrared, near infrared, and green light (OLI bands 7-5-3). Near- and short-wave infrared help penetrate clouds and smoke to reveal the hot spots associated with active fires, which appear red. Smoke appears white and burned areas appear brown.
According to news reports, the burned area grew significantly overnight. On the evening of May 4, the burned area spanned about 100 square kilometers (40 square miles); by the morning of May 5, it spanned about 850 square kilometers (330 square miles).
NASA Earth Observatory image by Joshua Stevens, using Landsat data from the U.S. Geological Survey. Caption by Kathryn Hansen.