This page contains archived content and is no longer being updated. At the time of publication, it represented the best available science.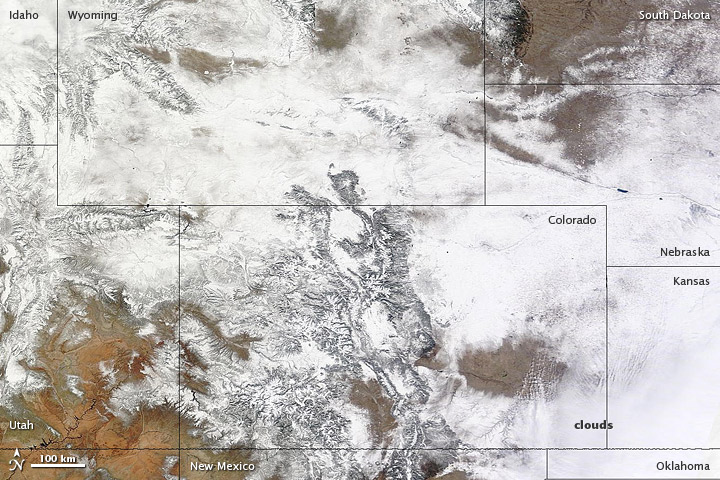 Following on the heels of another storm, heavy snow fell on Colorado and neighboring states on February 24, 2013. On February 25, the Denver/Boulder Forecast Office of the National Weather Service reported preliminary snow totals—including 27.2 inches (69.1 centimeters) west of Denver—and blizzard conditions to the east. Like the previous storm, this one continued moving eastward.
The Moderate Resolution Imaging Spectroradiometer (MODIS) on NASA's Terra satellite acquired this image on February 25, 2013. Snow extended across Colorado and Wyoming, and covered parts of Utah, New Mexico, and Nebraska. Although clouds had cleared in the west, cloud cover lingered in southeastern Colorado, western Kansas, and the Oklahoma panhandle. The day after MODIS acquired this image, a new snowstorm moved into the region.
NASA image courtesy LANCE MODIS Rapid Response. Caption by Michon Scott.