This page contains archived content and is no longer being updated. At the time of publication, it represented the best available science.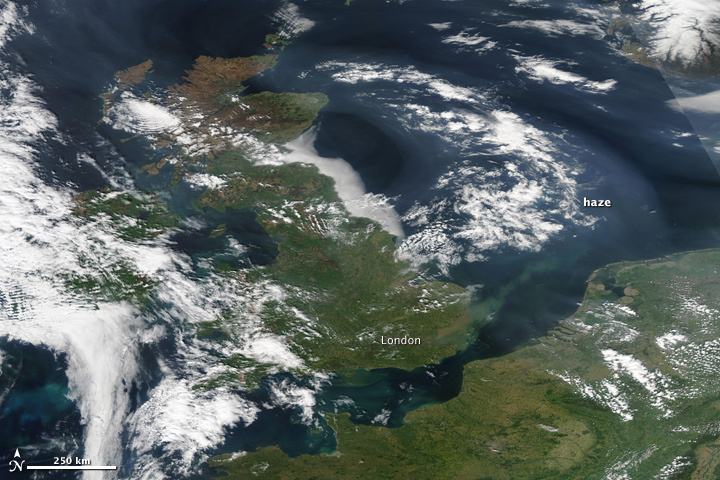 Looking more like summer than spring, the United Kingdom was wreathed in smog on April 22, 2011, when the Moderate Resolution Imaging Spectroradiometer (MODIS) on NASA's Aqua satellite acquired this image. The haze triggered air quality warnings in England and Wales, with high pollution levels expected to last through at least Sunday, April 24, said UK Air. In this true color image, the haze is most evident over the dark ocean water, though more haze was visible over land on April 21.
The haze is building up under a high-pressure system, which is trapping still air in place. According to UK Air, much of the pollution is coming from continental Europe, and some of that transport is evident in the image.
NASA image courtesy the MODIS Rapid Response Team at NASA GSFC. Caption by Holli Riebeek.