This page contains archived content and is no longer being updated. At the time of publication, it represented the best available science.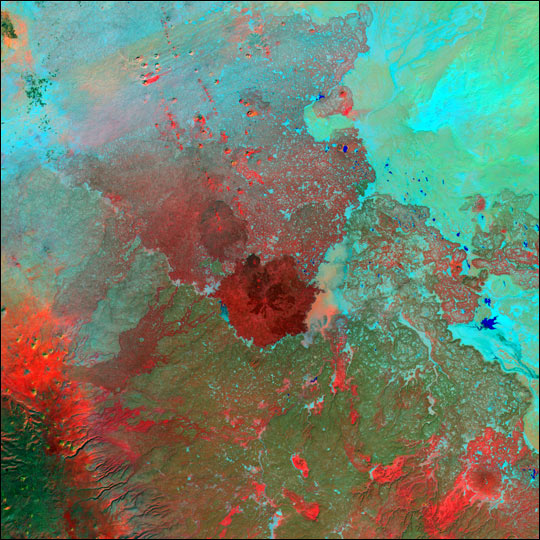 Between the fertile Euphrates River valley and the cultivated lands of the eastern Mediterranean coast, the Syrian Desert covers parts of modern Syria, Jordan, Saudi Arabia, and Iraq.
This image was acquired by Landsat 7's Enhanced Thematic Mapper plus (ETM+) sensor.
Image provided by the USGS EROS Data Center Satellite Systems Branch as part of the Earth as Art II image series