This page contains archived content and is no longer being updated. At the time of publication, it represented the best available science.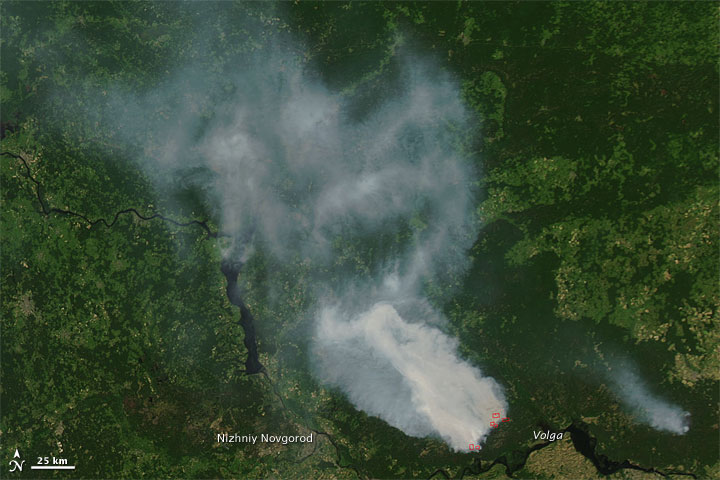 Fires burned along the Volga River, not far from Nizhniy Novgorod, in early July 2010. The Moderate Resolution Imaging Spectroradiometer (MODIS) on NASA's Aqua satellite captured this natural-color image on July 2, 2010. Red outlines indicate unusually warm surface temperatures associated with fires, and a thick plume of smoke blows from a cluster of fires toward the northwest. Farther away from the flames, the smoke thins and moves in different directions, apparently driven by changing winds. The fires burn in a marshy area along the Volga. Vegetation, appearing in varied shades of green, carpets the area.
NASA image courtesy Jeff Schmaltz, MODIS Rapid Response Team at NASA GSFC. Caption by Michon Scott.