Some features of this site are not compatible with your browser. Install Opera Mini to better experience this site.
This page contains archived content and is no longer being updated. At the time of publication, it represented the best available science.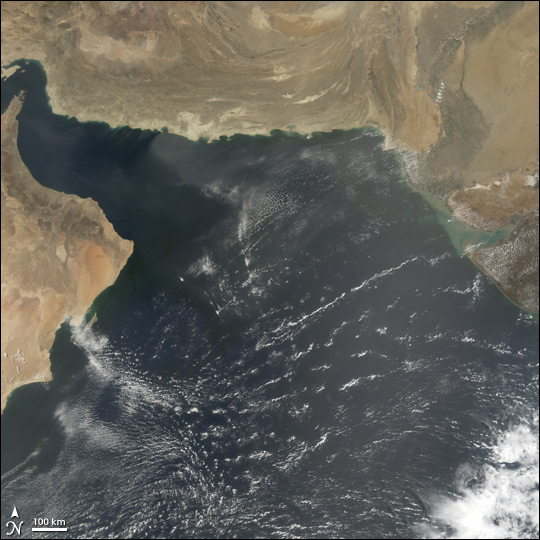 Intense heat can spawn dust storms, and Pakistan and India saw their share of heat and dust in the spring of 2006. A dust storm blew off the coasts of these countries and over the Arabian Sea on June 4, 2006. The Moderate Resolution Imaging Spectroradiometer (MODIS) flying onboard NASA's Terra satellite took this picture the same day. The dust cloud shown in this image is thin enough to reveal the ocean and land surface below the dust. Along the coast of India, thick sediment has turned the water a brownish-green color, near the right edge of the image.
NASA image created by Jesse Allen, Earth Observatory, using data obtained from the Goddard Earth Sciences DAAC.