Some features of this site are not compatible with your browser. Install Opera Mini to better experience this site.
This page contains archived content and is no longer being updated. At the time of publication, it represented the best available science.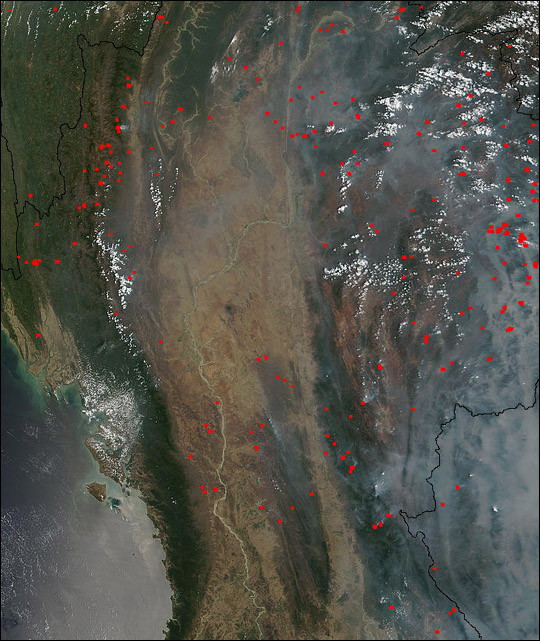 Many fires (red pixels) continued to burn throughout Southeast Asia on April 8, 2002, mostly concentrated in Myanmar. The skies over eastern Myanmar and western Thailand were filled with a thick pall of smoke (greyish pixels).
Please note that the high-resolution scene provided here is 500 meters per pixel. For a copy of this scene at the sensor's fullest resolution, visit the MODIS Rapidfire site.
Image courtesy Jacques Descloitres, MODIS Land Rapid Response Team at NASA GSFC