Some features of this site are not compatible with your browser. Install Opera Mini to better experience this site.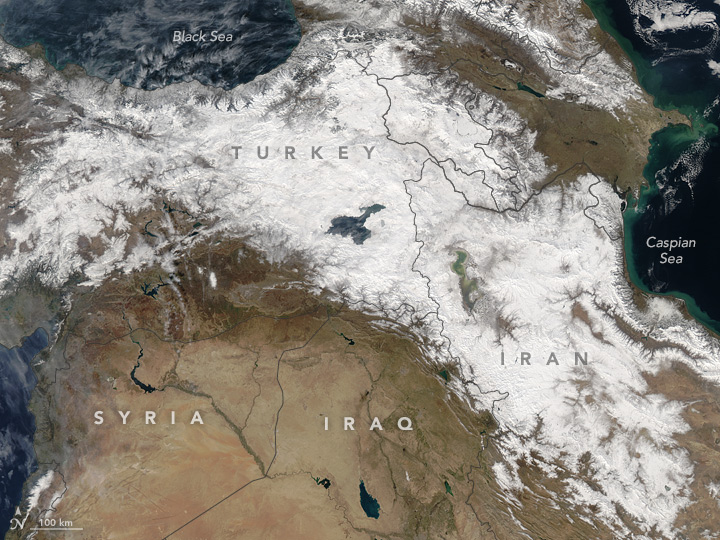 The Moderate Resolution Imaging Spectroradiometer (MODIS) on NASA's Aqua satellite captured this view of snow in the Middle East on February 20, 2017. The white coating stretched from eastern Turkey and the Black Sea to the Caspian Sea.
NASA image by Jeff Schmaltz, LANCE/EOSDIS Rapid Response. Caption by Pola Lem.