Some features of this site are not compatible with your browser. Install Opera Mini to better experience this site.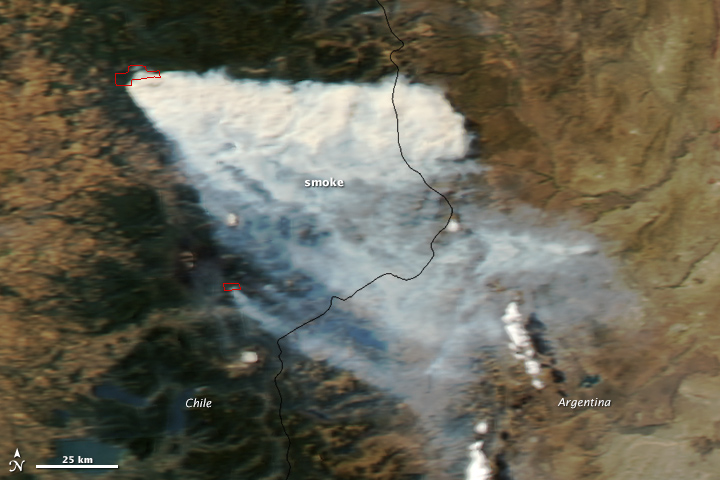 The Moderate Resolution Imaging Spectroradiometer (MODIS) sensor on NASA's Terra satellite captured this image of smoke drifting over the Atlantic Ocean on March 29, 2015. The day before, the MODIS on Aqua captured an image of a fire southeast of Collipulli, Chile, that was likely the source of the smoke.
NASA Earth Observatory by Jeff Schmaltz, LANCE/EOSDIS Rapid Response. Caption by Adam Voiland.