This page contains archived content and is no longer being updated. At the time of publication, it represented the best available science.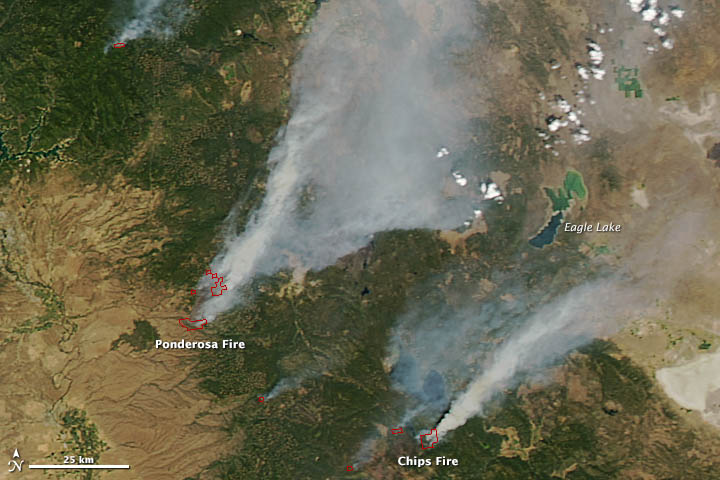 Sparked by lightning, the Ponderosa fire had burned 15,000 acres (6,100 hectares) in northern California by August 20, 2012. It destroyed seven structures and forced the evacuation of parts of Manton, Shingletown, and Viola. The nearby Chips fire had burned 47,040 acres (19,040 hectares).
This natural-color satellite image shows smoke from the fires streaming northeast. It was acquired by the Moderate Resolution Imaging Spectroradiometer (MODIS) aboard the Aqua satellite on August 19, 2012. Red outlines indicate hot spots where MODIS detected unusually warm surface temperatures associated with the fires.
Further Reading

Los Angeles Times. (2012, Aug. 20). Ponderosa fire in Northern California grows to 15,000 acres. Accessed August 20, 2012.
NASA image courtesy Jeff Schmaltz, LANCE MODIS Rapid Response. Caption by Adam Voiland.