This page contains archived content and is no longer being updated. At the time of publication, it represented the best available science.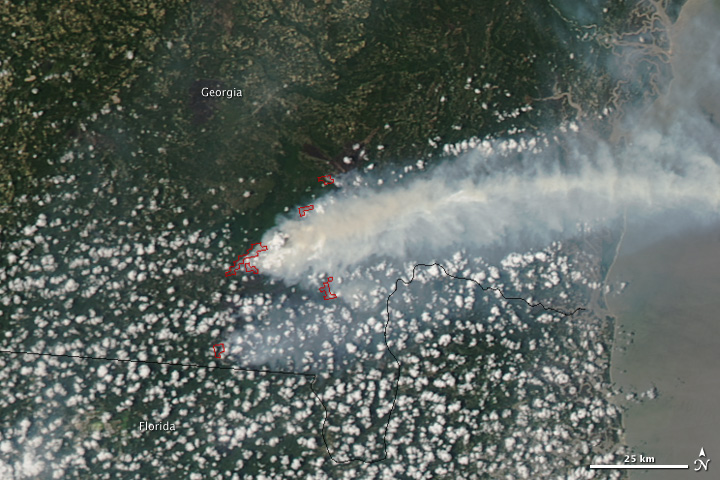 Several wildfires were burning in and around the Okefenokee National Wildlife Refuge on June 19, 2011, when the Moderate Resolution Imaging Spectroradiometer (MODIS) on the Aqua satellite acquired this image. The fires are marked in red.
Nearly all of the active areas shown in the images are fires that are part of the Honey Prairie Complex Fire, which includes nine separate fires. The largest of the fires in the complex, the Honey Prairie Fire, was started by lightning on April 30. The northernmost fire in the image is the Racepond Fire. By June 19, the fires in the Honey Prairie Complex had burned a combined 233,606 acres (94,537 hectares or 365 square miles).
NASA image courtesy Jeff Schmaltz, MODIS Rapid Response Team at NASA GSFC. Caption by Holli Riebeek.