This page contains archived content and is no longer being updated. At the time of publication, it represented the best available science.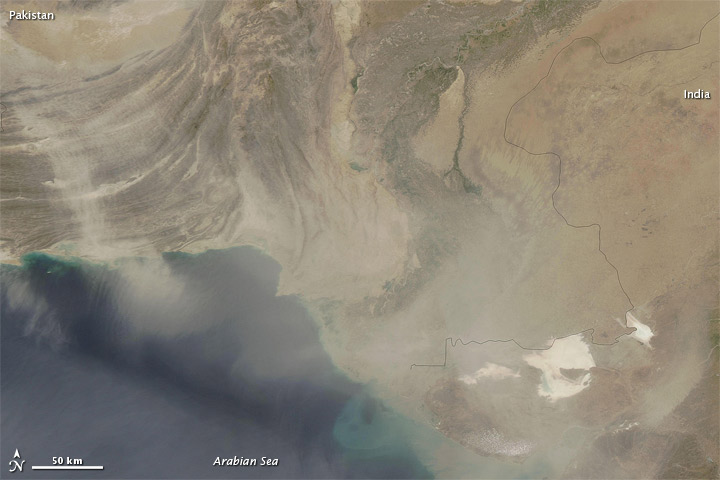 Multiple dust plumes blew off the coasts of Pakistan and India on May 20, 2011. The Moderate Resolution Imaging Spectroradiometer (MODIS) on NASA's Aqua satellite took this picture the same day.
A veil of dust extends over much of the Pakistan coastline. Distinct plumes blow toward the ocean from western Pakistan and western India. Sandy desert extends over large regions along the India-Pakistan border near the coast, and sandy desert also covers part of western Pakistan. The sand provides plentiful material for the dust plumes visible in this image.
NASA image courtesy MODIS Rapid Response Team at NASA GSFC. Caption by Michon Scott.