This page contains archived content and is no longer being updated. At the time of publication, it represented the best available science.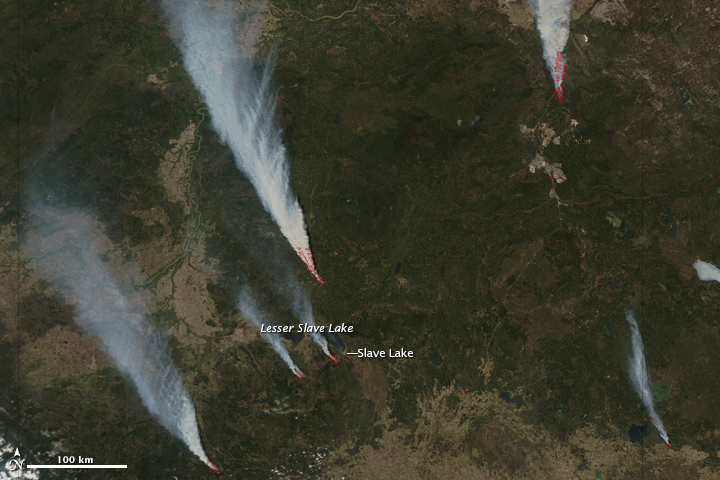 Several large wildfires raged in northern Alberta, Canada, on May 15, 2011, when the Moderate Resolution Imaging Spectroradiometer (MODIS) on NASA's Aqua satellite acquired this image. The fires are outlined in red.
Strong winds and dry conditions created extreme fire conditions in northern Alberta on May 15, reported CBC News. By the morning of May 16, the government of Alberta reported 116 fires in the province, 34 of which were out of control. Long plumes of smoke attest to the strong winds that drove the flames.
In the hours after this image was taken, the fires raced north into the town of Slave Lake, destroying 40 percent of the community and forcing all residents to evacuate. The fires also closed roads, rail transport, and oil operations in northern Alberta.
NASA image courtesy Jeff Schmaltz, MODIS Rapid Response Team at NASA GSFC. Caption by Holli Riebeek.