Some features of this site are not compatible with your browser. Install Opera Mini to better experience this site.
This page contains archived content and is no longer being updated. At the time of publication, it represented the best available science.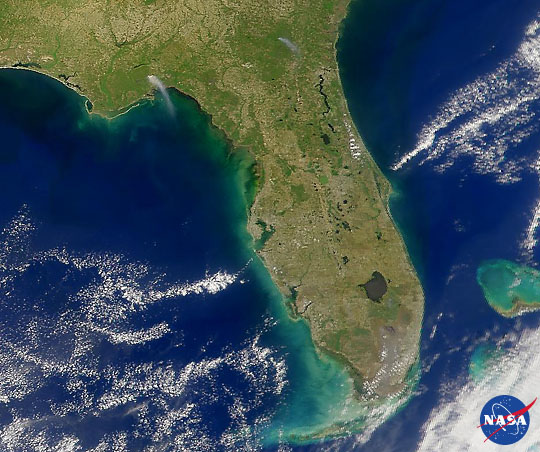 Florida is experiencing another series of fires this spring, the result of months of low rainfall. This Sea-viewing Wide Field of View Sensor (SeaWiFS) image, taken on April 19, 1999, shows two smoke plumes in the north of the state, and a dense, low pall of smoke over the Everglades to the south. The Everglades fire burned for the better part of a week, closing Interstate 75 and threatening several Indian reservations.
Image courtesy Norman Kuring and Gene Feldman, SeaWiFS project