This page contains archived content and is no longer being updated. At the time of publication, it represented the best available science.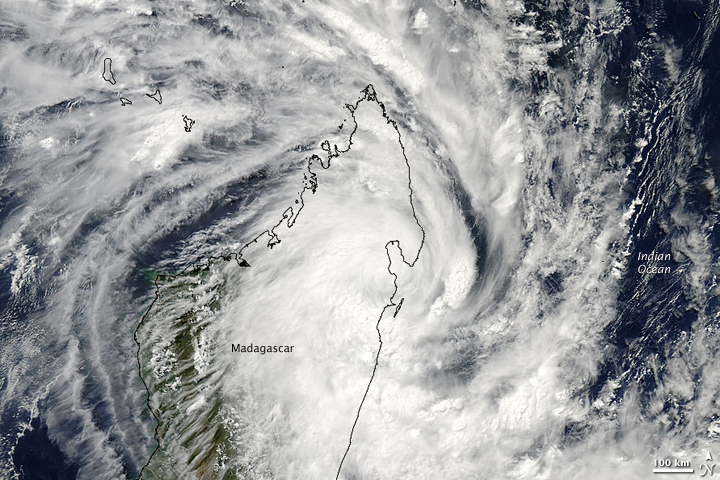 Tropical Storm Jade was coming ashore over Madagascar on April 6, 2009, when the Moderate Resolution Imaging Spectroradiometer (MODIS) on NASA's Aqua satellite captured this photo-like image. The storm formed over the Indian Ocean on April 4, and briefly intensified into a Category 1 cyclone on April 5. The storm weakened before coming ashore. About the time that MODIS captured this image, Jade's winds were decreasing from about 102 kilometers per hour (63 miles per hour or 55 knots) to 93 km/hr (58 mph or 50 knots).
The large image is at MODIS' maximum resolution (level of detail) of 250 meters per pixel. The image is available in additional resolutions from the MODIS Rapid Response Team.
NASA images courtesy Jeff Schmaltz, MODIS Rapid Response Team at NASA GSFC. Caption by Holli Riebeek.