This page contains archived content and is no longer being updated. At the time of publication, it represented the best available science.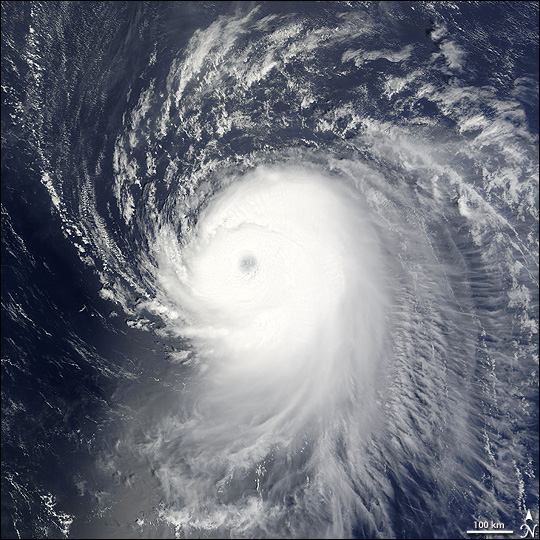 In a single day, Ike transformed from a tropical storm into a powerful Category 4 hurricane. The Moderate Resolution Imaging Spectroradiometer (MODIS) on NASA's Terra satellite captured this image at 10:40 a.m. EDT on September 4, 2008. Ike was a densely packed mass of clouds with a distinct eye. As is typical in powerful cyclones, the storm is nearly symmetrical. At the time this image was acquired, Ike was northeast of the Lesser Antilles (visible in the large image) and had winds near 220 kilometers per hour (140 miles per hour) with stronger gusts, said the National Hurricane Center. Ike was forecast to weaken only slightly as it tracked west across the Atlantic.
NASA images courtesy the MODIS Rapid Response Team at NASA GSFC. Caption by Holli Riebeek.