This page contains archived content and is no longer being updated. At the time of publication, it represented the best available science.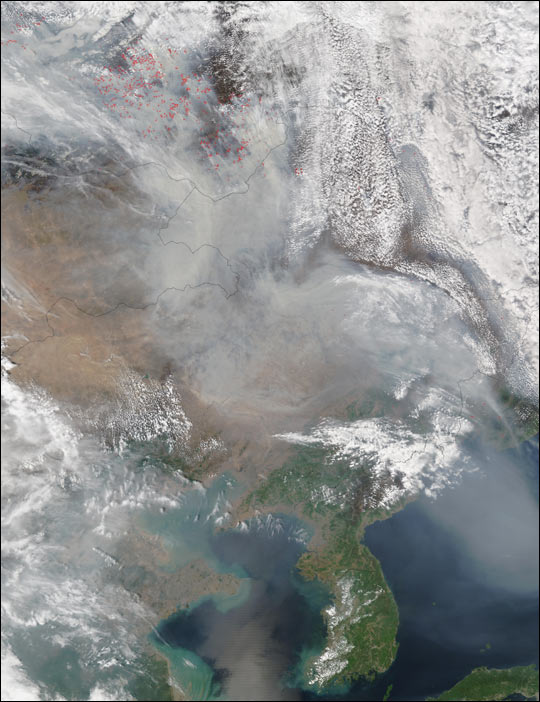 Fires burning across southern Russia are choking the skies with thick smoke in this Moderate Resolution Imaging Spectroradiometer (MODIS) image from the Aqua satellite on May 9, 2003. Large numbers of fires (detected by MODIS and marked with red dots) are burning in the terrain around Lake Baikal (top left of high-resolution image). They are spreading plumes of smoke southward hundreds of miles over China and the Korean Peninsula. Along with smoke, the fires are emitting carbon monoxide, which is drifting over the whole of East Asia.
The high-resolution image provided above is 500 meters per pixel. The MODIS Rapid Response System provides this image at MODIS' maximum spatial resolution of 250 meters.
Image courtesy Jacques Descloitres, MODIS Rapid Response Team at NASA GSFC