This page contains archived content and is no longer being updated. At the time of publication, it represented the best available science.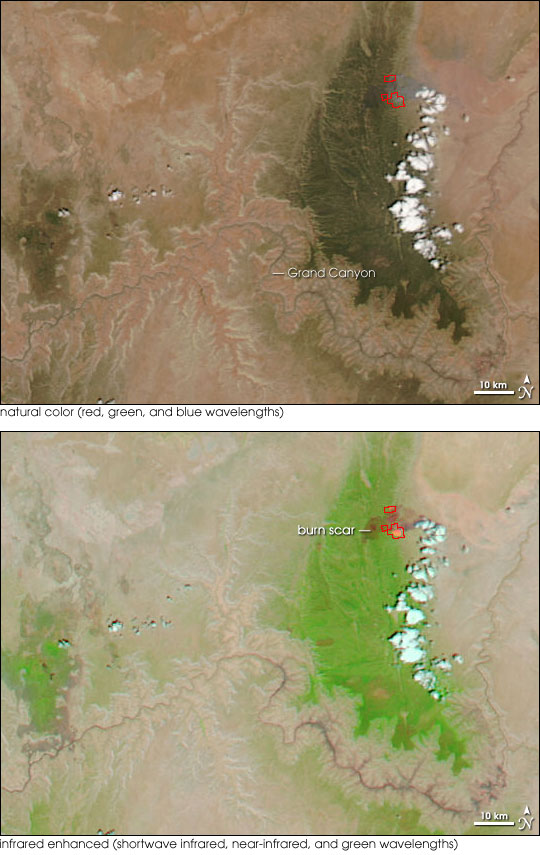 North of the Grand Canyon in the Kaibab National Forest, the Warm Fire continued to burn on June 22, 2006. This pair of images from the Moderate Resolution Imaging Spectroradiometer (MODIS) on NASA's Aqua satellite includes a photo-like image (top) and an infrared-enhanced image (bottom) that highlights the burn scar the fire is creating.
According to reports from the National Interagency Fire Center on June 23, the Warm Fire was burning three miles south of the Jacob Lake tourist destination, and was threatening campgrounds, lake development, and historical sites. The fire was estimated to have burned 12,273 acres.
This image is shown at MODIS' maximum spatial resolution (level of detail) of 250 meters per image pixel. The "high-resolution" image provided above shows a wider area at the same resolution. The MODIS Rapid Response Team provides these images at additional resolutions.
NASA image courtesy the MODIS Rapid Response Team, Goddard Space Flight Center