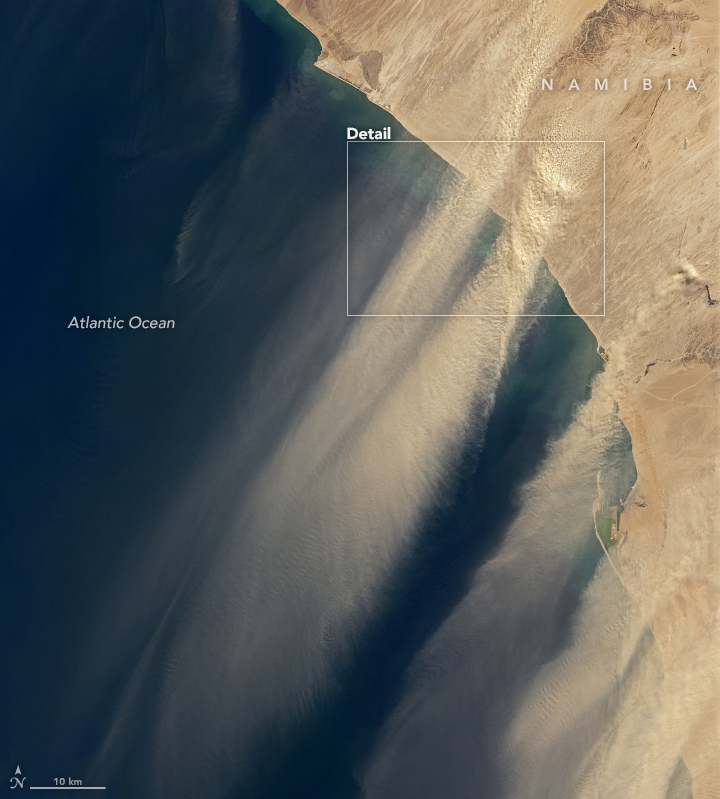 On July 17, 2020, the Operational Land Imager (OLI) on Landsat 8 acquired this natural-color image of dust streaming out from the Namib Desert over the South Atlantic Ocean. The dust stretches from Dorob National Park past the port town Walvis Bay.
Winds blowing down from inland mountains and plateaus—known as berg winds—frequently push dust plumes seaward in the winter. The hot, dry winds are prone to stirring up fine sediments as they pass over the coastal plain.
NASA Earth Observatory images by Lauren Dauphin, using Landsat data from the U.S. Geological Survey. Text by Kasha Patel.