Some features of this site are not compatible with your browser. Install Opera Mini to better experience this site.
This page contains archived content and is no longer being updated. At the time of publication, it represented the best available science.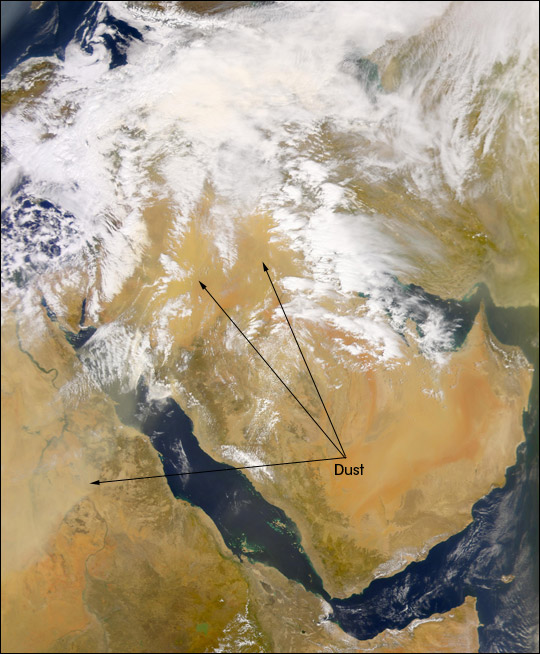 On Tuesday, March 25, the Sea-viewing Wide Field-of-view Sensor (SeaWiFS) captured this true-color scene of a very large dust storm blowing eastward over the Middle East region. The line of dust (tan pixels) can be seen in this image extending from Sudan, Africa, northeastward over the Red Sea across northern Saudi Arabia and into western Iraq. News reports indicate visibility on the ground is as low as 500 meters in some places hit by the storm.
Image courtesy the SeaWiFS Project, NASA/Goddard Space Flight Center, and ORBIMAGE