Some features of this site are not compatible with your browser. Install Opera Mini to better experience this site.
This page contains archived content and is no longer being updated. At the time of publication, it represented the best available science.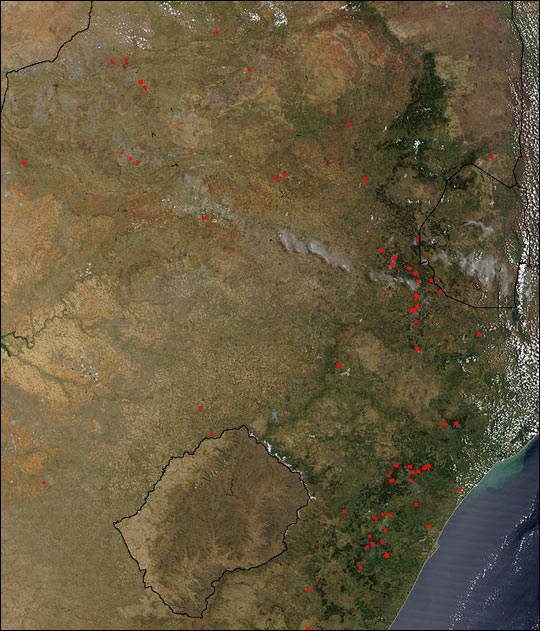 On November 7, 2002, the Moderate Resolution Imaging Spectroradiometer (MODIS) on the Terra satellite captured this true-color image of eastern South Africa and Lesotho (encompassed by South Africa). Numerous fires were also detected and are marked with red dots. Fires appear to be most heavily concentrated in the Kwazulu-Natal region of South Africa, east of Lesotho.
Image courtesy Jacques Descloitres, MODIS Rapid Response Team at NASA GSFC