This page contains archived content and is no longer being updated. At the time of publication, it represented the best available science.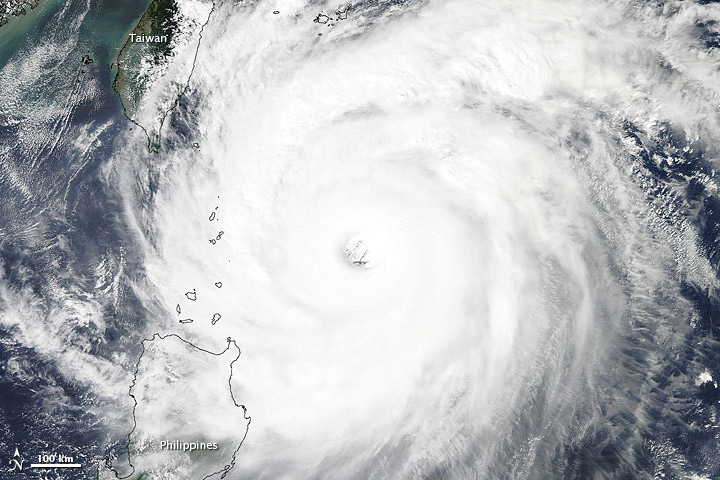 On September 27, 2012, Super Typhoon Jelawat was located northeast of the Philippines, continuing a northward trip over the western Pacific Ocean. The Moderate Resolution Imaging Spectroradiometer (MODIS) on NASA's Aqua satellite took this picture the same day. Sporting a distinct eye, the storm spanned hundreds of kilometers and some of its clouds extended over the Philippines and Taiwan.
On September 27, the U.S. Navy's Joint Typhoon Warning Center (JTWC) reported that Jelawat was located about 410 nautical miles (760 kilometers) south-southwest of Kadena Air Base, Okinawa. The storm had maximum sustained winds of 135 knots (250 kilometers per hour) and gusts up to 165 knots (305 kilometers per hour). The projected storm track showed Jelawat, which had been moving northwest, changing course and heading toward the northeast on September 27. The storm was expected to pass over Japan in the coming days.
NASA image courtesy LANCE MODIS Rapid Response Team at NASA GSFC. Caption by Michon Scott.