This page contains archived content and is no longer being updated. At the time of publication, it represented the best available science.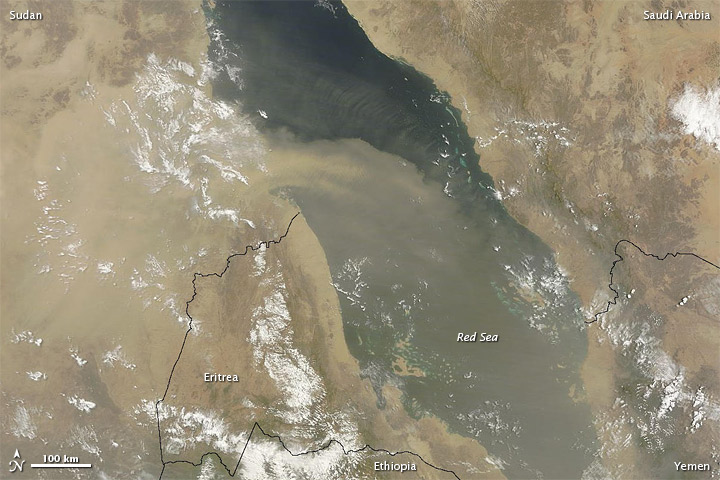 Dust continued blowing off the coast of eastern Africa and over the Red Sea on July 13, 2011. The Moderate Resolution Imaging Spectroradiometer (MODIS) on NASA's Terra satellite acquired this image the same day.
As on the previous day, the thickest dust blew off the coast of Sudan, following a clockwise arc over the Red Sea, but stopping short of the Arabian Peninsula. To the north, a much thinner, fainter plume followed a similar path. To the south, a veil of dust spanned the Red Sea.
NASA image courtesy MODIS Rapid Response Team, Goddard Space Flight Center. Caption by Michon Scott.