Some features of this site are not compatible with your browser. Install Opera Mini to better experience this site.
This page contains archived content and is no longer being updated. At the time of publication, it represented the best available science.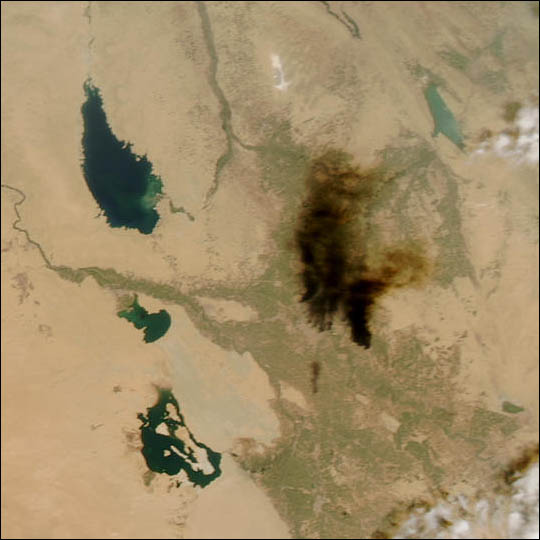 On Friday, April 4, 2003, the Moderate Resolution Imaging Spectroradiometer (MODIS) captured this image of dark black oil smoke hanging over Baghdad in central Iraq. The smoke is coming from oil-filled trenches that have been set on fire. North of center (see high resolution scene), a thermal anomaly detection (marked with a red dot) and smoke are visible as well. The source of that anomaly is unknown.
Image courtesy Jacques Descloitres, MODIS Rapid Response Team at NASA GSFC