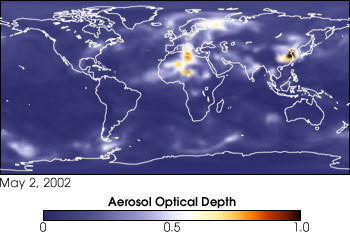 The possibility of the microbes traveling with the smoke isn't farfetched, says Shinn. "That dark smoke will act as an ultraviolet shield for the fungi, protecting them from UV damage." Even if the spores went high into the atmosphere, it's quite possible they could remain sufficiently protected from the Sun's ultraviolet rays to still be viable when they come back to Earth.
The presence of viable fungal spores in smoke certainly raises the possibility that burning pastures, crops, and trees that are infected with fungal diseases might not be a good idea. Such burning is practiced all over the world. If spores are released in smoke, diseases could spread as far as the smoke does.
On the other hand, many kinds of fungi are beneficial—even essential—for vegetation. They recycle nutrients into the soil by decomposing dead vegetation. Certain plants and trees have developed a partnership with fungi that "infect" their roots, with each one providing the other with nutrients that the other can't get on its own (or can't get as well), while doing each other no harm. If spores from these beneficial soil fungi could escape the reach of the flames with smoke and then settle back down after the fire dies back, they might speed up the recovery of the burned landscape.