This page contains archived content and is no longer being updated. At the time of publication, it represented the best available science.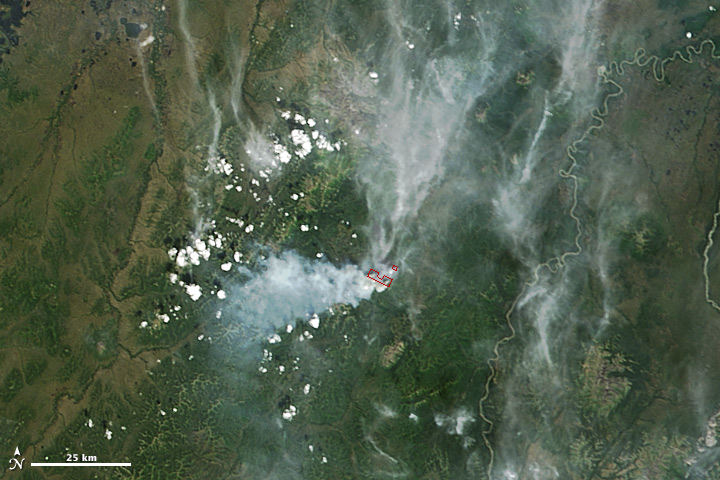 On June 16, 2013, the Moderate Resolution Imaging Spectroradiometer (MODIS) on NASA's Terra satellite captured this image of wildfires burning in a remote part of southwestern Alaska. Red outlines indicate hot spots where MODIS detected unusually warm surface temperatures associated with fire.
Further Reading

Alaska Interagency Coordination Center (2013, June 17) Current Alaska wildland fire information. Accessed June 18, 2013.
Alaska Public Media (2013, June 17) Heat Wave Sets Records Across State. Accessed June 18, 2013.
CIMSS Satellite Blog (2013, June 17) Uncharacteristically cloud-free and warm across interior Alaska. Accessed June 18, 2013.
NASA image courtesy Jeff Schmaltz, LANCE MODIS Rapid Response Team at NASA GSFC. Caption by Adam Voiland.