This page contains archived content and is no longer being updated. At the time of publication, it represented the best available science.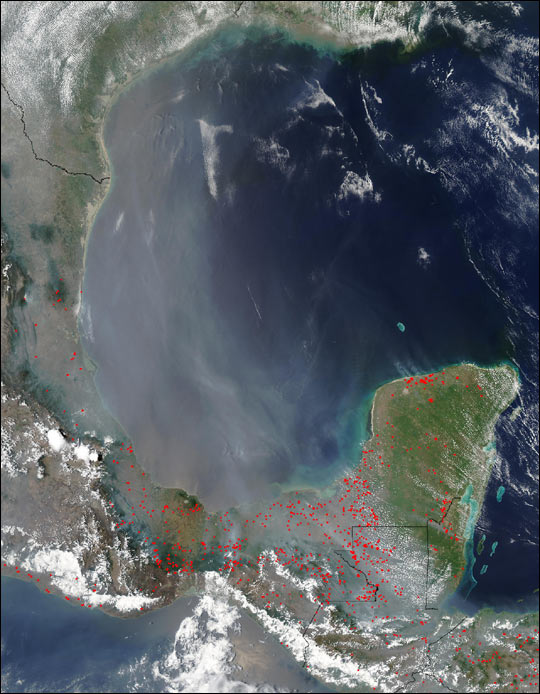 On May 9, 2003, smoke from scores of fires burning across southern Mexico and Central America spreads northward over the Gulf of Mexico (center) and the southern U.S. The fires, detected by MODIS and marked with red dots, have been burning for several months.
The high-resolution image provided above is 500 meters per pixel. The MODIS Rapid Response System provides this image at MODIS? maximum spatial resolution of 250 meters.
Image courtesy Jeff Schmaltz, MODIS Rapid Response Team, NASA GSFC