This page contains archived content and is no longer being updated. At the time of publication, it represented the best available science.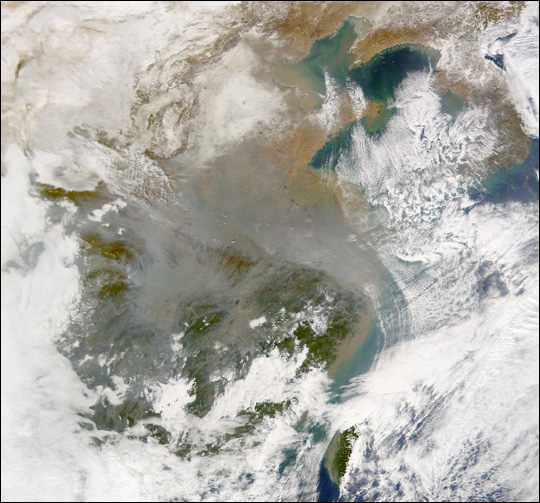 Central eastern China was not too cloudy on the last day of 2002. Nevertheless, the ground was hidden from the Sea-viewing Wide Field-of-view Sensor (SeaWiFS) in many places by a dense layer of grayish haze that probably was generated by the burning of heating fuels such as coal.
North of the worst of the haze and south of Beijing, snow covers much of the North China Plain. The many dark smudges in the snow cover (visible in the full-resolution version) are local population centers.
Image courtesy the SeaWiFS Project, NASA/Goddard Space Flight Center, and ORBIMAGE