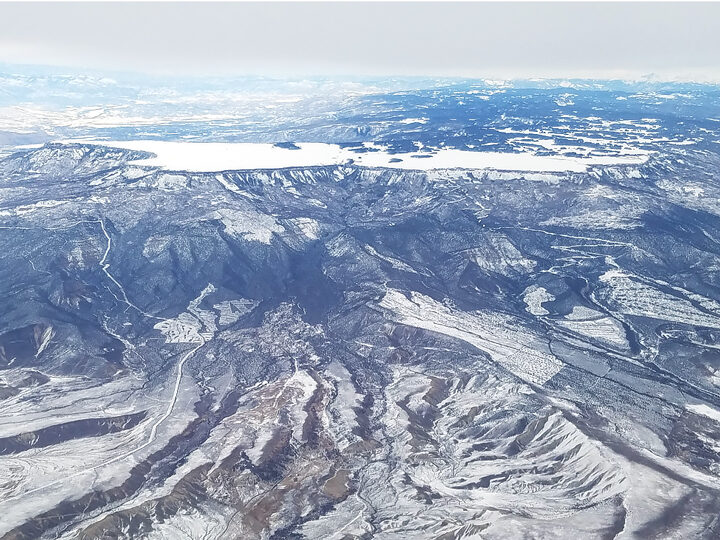 Ground validation measurements are an important part of working with remote sensing instruments like SWESARR. Snow is dynamic and changes occur as soon as it settles to Earth's surface. In a dry, windy place like Colorado's Grand Mesa, snow can move around, be packed into drifts, get intercepted in canopy, sublimate back into the atmosphere, and metamorphose into depth hoar as winter progresses.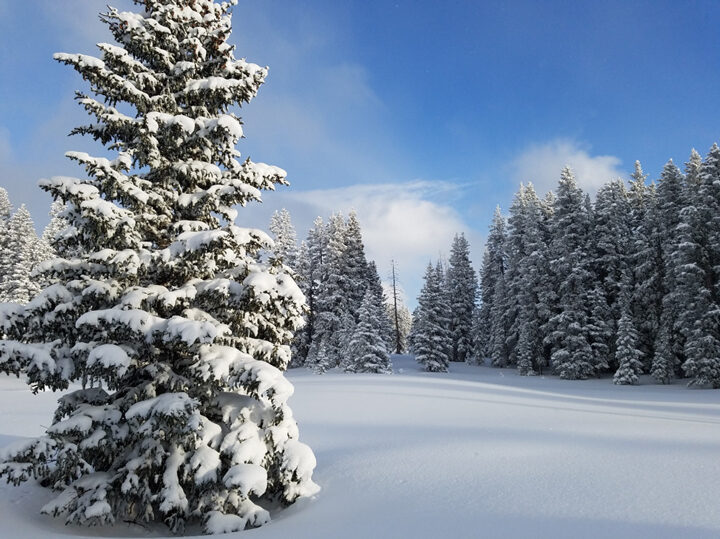 Ludo Brucker (NASA GSFC / Universities Space Research Association) and Chris Hiemstra (Cold Regions Research and Engineering Laboratory) were on Grand Mesa preparing for NASA SnowEx 2019. During the latter half of November 2018, Grand Mesa was blanketed in 40-70 cm (about 15-27 inches) of new snow from a series of storms. Fortunately, a short break in the weather with clear skies was forecast for the last SWESARR engineering flight. Optimistic plans to take early season measurements on Grand Mesa materialized.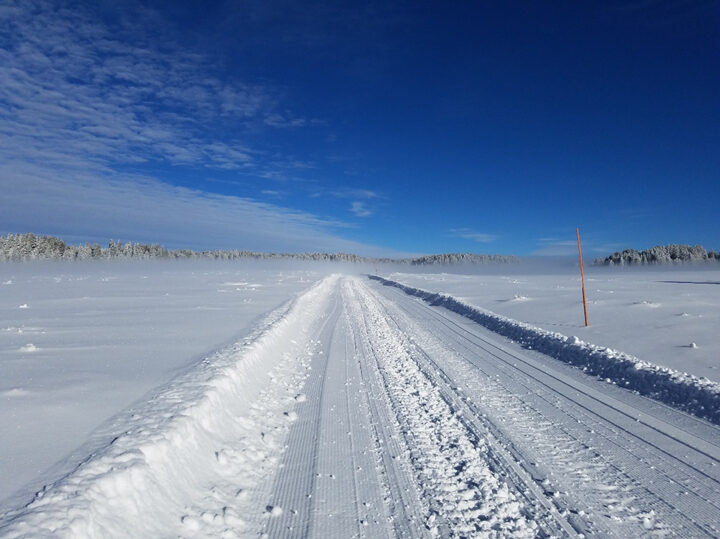 The only problem was that the flight lines were well out into the west end of Grand Mesa and the early season snow was new and deep. Chances of getting stuck on the way out there were high, especially as the route went uphill from Grand Mesa Lodge perched on the south side of Crag Crest. Fortunately, Grand Mesa Lodge owner Mike Renner grooms Grand Mesa snowmobile trails throughout the winter season and he groomed a route out to the west side of the Mesa the previous evening. On the morning of December 4, Ludo and Chris rode 11 miles to the west end of the Mesa.



Just as they arrived in the blazing sun, the drone of the Twin Otter carrying SWESARR and flying one of the lines could be heard. They cleaned out the radar reflectors, then set about collecting snow data. The corner reflectors are used to assess the airborne radar observations.



In all, five snow pits were performed and over 1500 snow depths were measured at various points along several pre-determined flight lines.



After a week of snowfall, welcome clear and calm conditions resulted in an outstanding day collecting ground-truth data useful for assessing instruments and algorithms for the early-season snowpack.