Goooooooal!!!! The 2018 FIFA World Cup kicked off on June 14, 2018.
Here's a bit of Cup trivia you may not know. In 1962, NASA launched a small, spherical communications satellite called Telstar that ended up altering the look of the balls used in the World Cup.
Telstar was the first active communications satellite and the first commercial payload in space. By sending television signals, telephone calls, and fax images from space, the 3-foot-long satellite kicked off a whole new era in telecommunications—and soccer ball design.
There's a direct line between the distinctive black and white patterning of Telstar's hull and solar panels and the Adidas ball used as the official ball of the 1970 World Cup in Mexico and the 1974 World Cup in West Germany. While earlier generations of soccer balls were brown and did not show up well on television, the 1970 and 1974 balls featured the now iconic 32-panel design of alternating white hexagons and black pentagons, a pattern that closely resembled Telstar. Fittingly, that first ball was called Telstar Elast; the official ball in 2018, a nod to the 1970 ball, is called the Telstar 18.
To celebrate the World Cup, Earth Observatory is planning to dig into its archives. For key games, we'll grab one image for each of the two countries going head to head. Can you guess which image goes with which country? Just click on the images below to find out. Enjoy the tournament!
June 14:
Russia  5  — 0  Saudi Arabia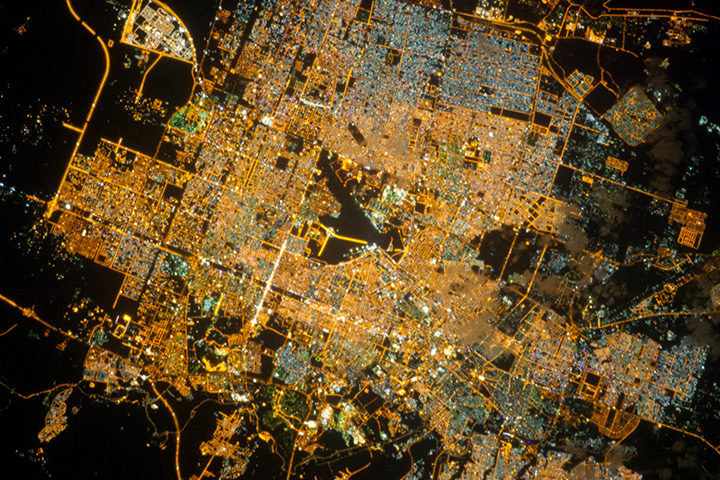 Iran 1 — 0  Morocco

Portugal 3 — 3 Spain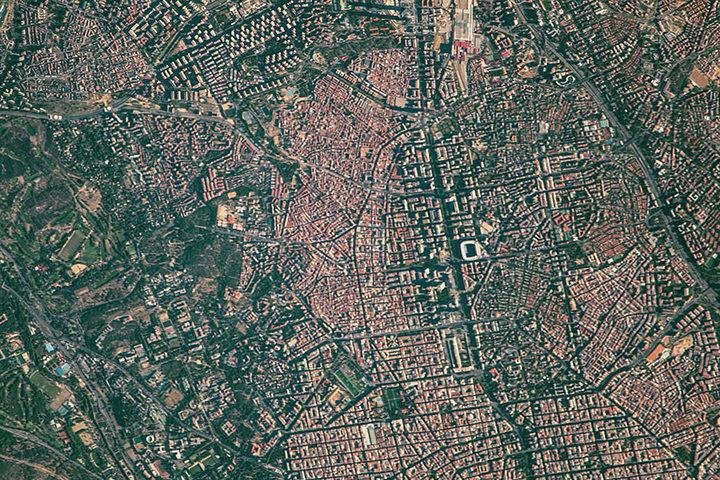 June 16
France 2 — 1 Australia

Iceland 1 — 1 Argentina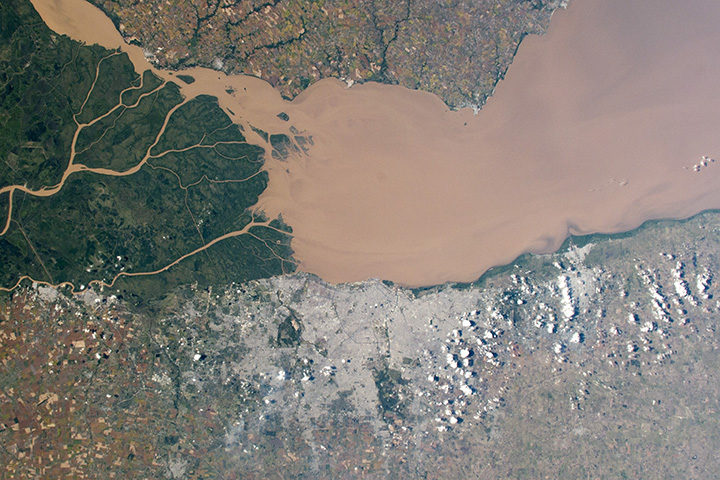 Croatia 2 — 0 Nigeria

June 17
Costa Rica 0 — 1 Serbia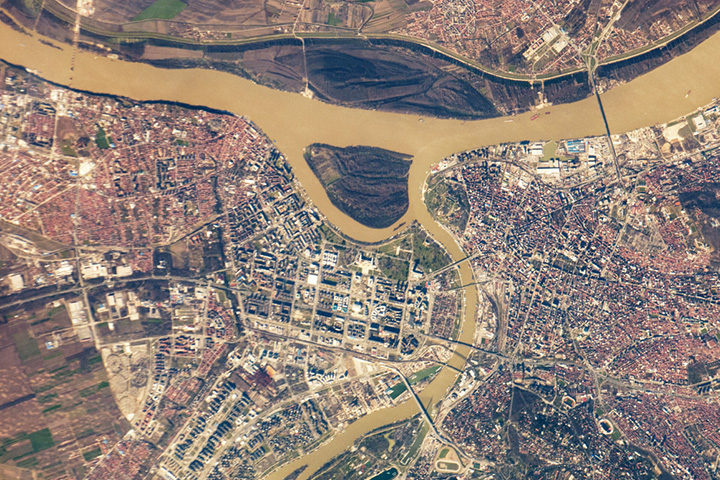 Brazil 1 — 1 Switzerland
June 18
Sweden vs. Korea Republic

Tunisia vs. England