Many wildfires burn unnoticed in remote forests and grasslands, far from major population centers. Satellites detect the majority of them, but in many cases, images of the fire from the ground are scarce.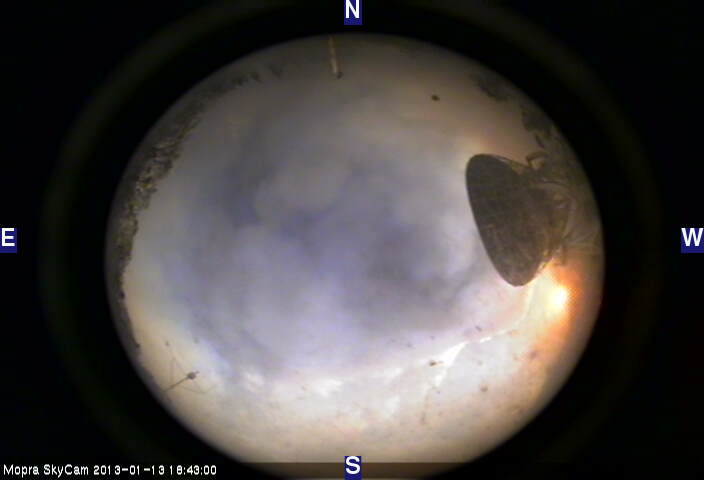 Not so for an Australian bushfire  in January 2013 that passed through the campus of Siding Spring Observatory in New South Wales. The world-class astronomy facility houses numerous powerful telescopes. They're designed to peer out into space, but webcams on a few of the telescopes captured remarkable images of smoke billowing and flames blazing. See, for instance, the all-sky view from the MOPRA SkyCam shown above.
Other webcams around the observatory were also capturing images as the fire raged nearby. The video below, a time lapse of webcams compiled by Las Cumbres Observatory Education Director Edward Gomez, offers a remarkable perspective on the blaze. For more, on-the-ground coverage of the fire, see the Astropixie blog.