Whether it was retreating ice, super storms, wildfires, or the simple changing of the seasons there was no shortage of fascinating, beautiful, and occasionally ominous imagery in 2012. Throughout the year, we published more than 600 images. Of those, the ten most popular (based on the number of page views) are below. Click on each image for more details and a full caption.  Plus, you can browse through our Image of the Day archives month by month in case you missed some and want to catch up.
1 — City Lights of the United States 2012
Updated for 2012, this map of lights across America has a least 10 times better resolution than previous maps.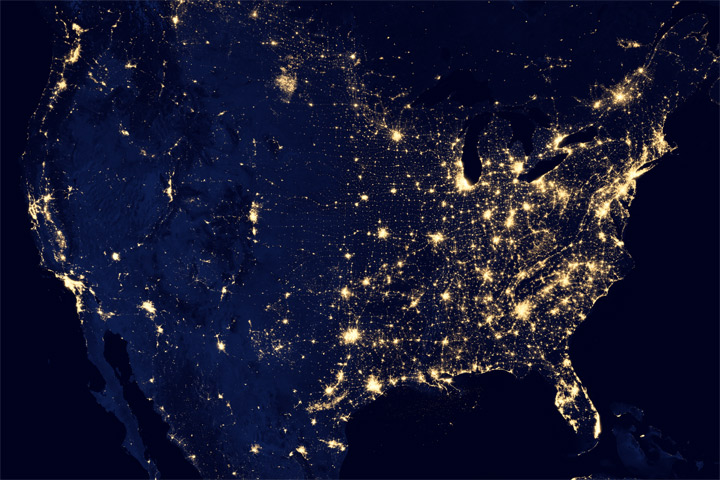 2 — Nights Lights 2012, Flat Map
The lights of cities and villages trace the outlines of civilization in this global view.

3 — Where the Trees Are
The National Biomass and Carbon Dataset reveals the location and the carbon storage of forests in the United States.

4 — Signs of the U.S. Drought are Underground
Nearly two-thirds of the continental United States suffered some form of drought in the summer of 2012.

5 — More Ice Breaks off of Petermann Glacier
A new chunk of Petermann Glacier broke off in July 2012, two years after another large ice island was launched. In the same week, the surface of the Greenland ice sheet experienced unusually widespread melting and some flooding along rivers.

6 — Hurricane Sandy
Acquired October 29, 2012, this natural-color image shows Sandy shortly before landfall on the U.S. East Coast .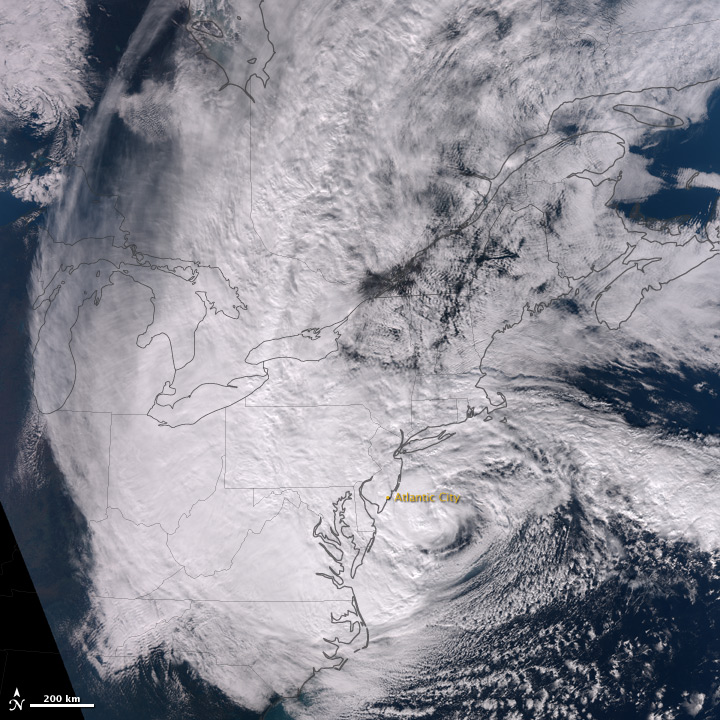 7 — Night Lights 2012: Black Marble
This animated globe shows the city lights of the world as they appeared to the new Suomi NPP satellite, which has at least 10 times better light-resolving power than previous night-viewing satellites.

8 — Historic Heat in North America Turns Winter to Summer
The winter and early spring of 2012 brought record-setting high temperatures over much of United States and Canada.


9 — A Changed Coastline in Jersey (aerial photo)
Hurricane Sandy cut a new channel and wiped out houses in the town of Mantoloking, New Jersey.


10 — Power Outages in Washington, DC
A potent line of thunderstorms knocked out power for millions of households in the U.S. Midwest and Mid Atlantic on June 29, 2012.